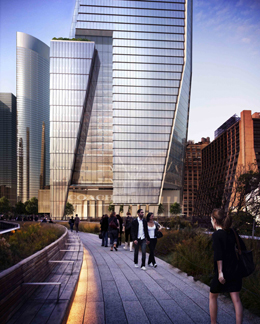 New York City's Hudson Yards project has been designated as the United States' first "quantified community." Hudson Yards is a 28-acre mixed-use development currently being built over old rail yards along the Hudson River on Manhattan's West Side.
New York University's Center for Urban Science and Progress (CUSP
Register to view the full article
This article is part of our premium content subscription. You need to subscribe to gain access to premium content.
Why Register for NREIonline? It's simple and free, and here is what you get:
• Access to leading real estate industry research.
• Interactive rankings of commercial real estate professionals.
• Submit your own articles, (if approved) which will appear around the site.