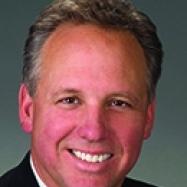 Michael Bull
CEO, Bull Realty
Michael Bull is the founder of Bull Realty, a U.S. commercial real estate brokerage firm, headquartered in Atlanta. He is also the host of the Commercial Real Estate Show.
Michael is a writer, trainer, business coach, consultant and active commercial real estate broker. He has hosted the show for four years and has been successful in the commercial real estate brokerage business for 30 years. He has assisted clients in over $3 billion dollars of sales and leases.
Michael's real estate experience is vast including owning, renovating, leasing, managing, consulting and extensive sales brokerage experience with all types commercial real estate, apartments and land. He is member of ICSC, ALG, AGREE, ACBR, NAR, GBA, REGA, CRB, NAREE, ACB, APC and CCIM.