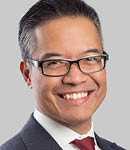 Victor Calanog, chief economist and senior vice president, Reis
As chief economist and senior vice president of Reis, Victor Calanog produces research reports analyzing real estate economics, local government competition, and urban fiscal policy, many of which have been presented in meetings of the American Economic Association, the American Finance Association, the Brookings Institution, and discussed in academic forums sponsored by Harvard Business School, Columbia University, Stanford University, the Wharton School of the University of Pennsylvania, and the Stern School of Business at New York University.
His assessments of market conditions have appeared in national publications such as the Wall Street Journal, New York Times, Bloomberg News, Financial Times, and Reuters News. His industry columns have won honors from the American Society of Business Publication Editors and the Risk Management Association. He serves as Managing Editor for the CRE Finance Council, and is part of the Board of Directors of the Counselors of Real Estate ®. Dr Calanog holds a PhD in Applied Economics and Management Science, an MBA in Finance and an MA in Business and Public Policy.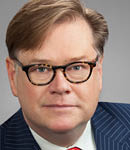 R. Byron Carlock, Jr., U.S. real estate practice leader, PwC
Byron Carlock leads PwC's U.S. real estate practice. He has 28 years of experience in the commercial real estate industry, including experience advising major corporate owners and users, developers, hospitality organizations, investors and REITs on matters ranging from strategic planning to capital formation and property transaction advisory. Prior to assuming his current position, Carlock served as CEO and president of CNL Lifestyle Properties Inc. He has also served as executive vice president and chief investment officer of Post Properties and as managing director of Crow Holdings International.
Carlock is a CPA, a current governor of the Urban Land Institute, a member of the Real Estate Roundtable and NAREIT and a board member of AFIRE, Harding University College of Business Administration and the Harvard Club of Dallas. He also serves as board member emeritus of Harvard Business School.
Carlock earned a B.B.A. from Harding University and an M.B.A. from Harvard Business School.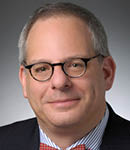 Michael B. Cohen, director of advisory services, CoStar Group
Michael Cohen serves as director of advisory services with the CoStar Group. He leads the firm's advisory services, providing customer research for a client list that represents a "who's who" of global real estate, including commercial banks, insurance companies, Wall Street firms, rating agencies, government agencies, pension funds, sovereign wealth funds and REITs. Prior to joining CoStar, Cohen worked as an analyst for firms in the real estate and technology industries. He is the author of a number of white papers on the state of the apartment market.
Cohen holds a B.A. from SUNY at Buffalo, an M.B.A. from the Carroll Graduate School of Management at Boston College and a J.D. from Cornell Law School. He is a member of PREA and a board member of the NMHC.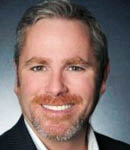 Christopher Crippen, co-founder, IntelRealEstateFund.com
Christopher Crippen is the co-founder of IntelRealEstateFund.com, a private equity real estate crowdfunding portal. He started his career in finance with a large lender and eventually opened First Republic Residential Investments, a correspondent mortgage lender. In the course of his career Crippen has worked as an analyst, asset manager and executive for Wall Street REITs, the FDIC and Fannie Mae. He has played a pivotal role at the FDIC, leading the take down of more than 150 banks and the disposition of more than $2 billion OREO assets.
Crippen created several popular workshops on crowdfunding and teaches all across the United States. Crowdfund Beat put him on its "who's who in crowdfunding" list for three consecutive years, from 2014 to 2016. In addition to his professional accomplishments, Crippen has served in the U.S. Army's Second Infantry Division and is a decorated U.S. army veteran.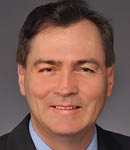 David Lynn, Ph.D., CEO and chairman of the Board, Everest Medical Core Properties
David Lynn, Ph.D. is the founder and CEO of Everest Medical Core Properties. He has more than 25 years of experience in investment and managing tens of billions of dollars in commercial real estate portfolios nationally and internationally.
Prior to founding Everest Medical Core Properties, Lynn founded and led Everest Investment Property, served as executive vice president, chief investment officer and head of portfolio management with Cole Real Estate Investments Inc. and as partner and managing director with ING Clarion Partners. He has also served as senior manager with AIG Global RE, Avalon Bay Communities and Target Corp.
Lynn has earned an M.S. in financial economics and a Ph.D. from the London School of Economics. He also holds an M.B.A. from the Sloan School of Management at MIT, as well as an M.A. from Cornell University and a B.A. from the University of California at Berkeley.
Lynn is a Counselor of Real Estate, a Certified Portfolio and Investment Manager, a Chartered Management Analyst and an ISO 9000 Certified Auditor. He has written several books on commercial real estate investment.
Greg MacKinnon, Ph.D., director of research, Pension Real Estate Association
Greg MacKinnon is the director of research for the Pension Real Estate Association (PREA), a non-profit trade association for the global institutional real estate industry. In this role, he role provides research and thought leadership on real estate investment issues. MacKinnon began his career as an academic during which time his work was published in the top research journals. He is a Fellow of the Homer Hoyt Institute, serves on the board of the Real Estate Research Institute, and is co-editor of the Journal of Real Estate Portfolio Management, as well as the bi-annual special real estate issue of The Journal of Portfolio Management. MacKinnon holds a Ph.D. in finance from the University of Alberta and is also a Chartered Financial Analyst (CFA).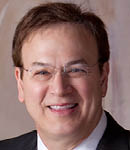 Ken Riggs, president of Situs RERC
Ken Riggs serves as president of Situs RERC. He has specialized in commercial real estate valuation and consulting since 1981 and has served as president of the firm since 1991. In this role, Riggs focuses on providing valuation management and fiduciary services, appraisal-centric services and research publications to provide solutions for investors, lenders and other industry decision makers. In the course of his career, Riggs has also served as chair of The Counselors of Real Estate and as chief real estate economist with the CCIM Institute.
Riggs holds an M.B.A from the University of Chicago Graduate School of Business, as well as the CFA, CRE, CCIM and MAI designations. He is a Fellow of The Royal Institution of Chartered Surveyors and has been named as one of real estate's 25 most influential thought leaders by the National Association of Realtors.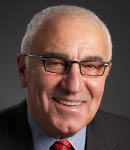 Raymond Torto, Ph.D., Lecturer, Harvard University
Currently a lecturer on market research and urban economics at Harvard University's Graduate School of Design, Dr. Raymond Torto holds a Ph.D. in Economics from Boston College. He has worked within the academic, business and government arenas as a professor of economics, department chairman and director of a Public Policy Institute at the University of Massachusetts and as a government official in the City of Boston. After gaining valued experience in these sectors, he became a founding principal of Torto Wheaton Research (TWR), an internationally recognized commercial real estate research company. CBRE would eventually acquire the company and rebrand it as CBRE Econometric Advisors. Dr. Torto served as CBRE's Global Chief Economist from 2008 to 2014.
He is a senior fellow of the Real Estate Research Institute; a Fellow of the Homer Hoyt Advanced Studies Institute; as well as a member of Urban Land Institute, American Real Estate Association and Counselors of Real Estate. He is co-recipient with Bill Wheaton of the 2007 James A. Graaskamp Award for Real Estate Research Excellence.