Sometimes referred to as "Houston of the Rockies" thanks to its booming energy economy, Denver is a city now unquestionably fixed on the radars of national and foreign investors. As the Rocky Mountains is the regional operations hub for the oil and gas industry, Denver's recent boom is being largely driven by the Niobrara Play—a shale formation considered the engine behind the metro area's surging economy.
Given its proximity to the Niobrara, energy employers increasingly aim to locate close to Denver to take advantage of the significant future growth opportunities. Rising production and profitability are encouraging businesses to expand their presence, be it office or industrial. And because the energy industry's payrolls are swelling and its already-above-average wages are growing, a ripple effect supports other property types; demand is increasing for hotels, retail and multifamily.
The so-called "halo effect" doesn't stop there. From construction and engineering firms, to legal and accounting services, to equipment suppliers and manufacturers—all are hiring, and many are seeking larger space footprints of their own. Shale zone communities (like those found throughout northern Colorado) and the hubs that support them (like metro Denver) are benefiting from economic gains brought by the feverish growth of oil and gas. The result is seemingly "more of everything," including jobs. Out of the 50 largest U.S. metro areas, Denver ranked fourth for fossil fuels employment; its average annual direct employment gains from 2008 through 2013 (+4.9 percent) more than doubled the national average (+2.4 percent).
Oil and gas still operates on magnitudes of paperwork; not surprisingly, it is the leading edge of Denver's surging commercial office market. Soon after drillers in Weld County and beyond began striking pay dirt in earnest, energy companies once again began absorbing the very best office spaces in the city's downtown high rises. Broadly speaking, energy companies seek space in the Central Business District's (CBD) trophy properties that are within reasonably close proximity to like-kind businesses. At present, energy-related tenants occupy 25.0 percent of Denver's top-tier CBD market.
Some of the nation's highest-earning oil and gas companies are headquartered in Denver, including DCP Midstream, QEP Resources, Whiting Petroleum, Cimarex Energy, SM Energy and MarkWest Energy. In recent years, these firms and several others have relocated to or expanded within the Denver area. Others have met their needs for support and administrative services by opening satellite offices in the area or expanding their Denver-based headquarters.
The metro offers a geographic base and proximity from which oil and gas plays in other parts of Colorado, Wyoming and North Dakota can be handled. Rather than opearate out of Houston, industry firms are increasingly opting to locate in Denver instead, cutting travel time to the Baaken area, for example, in half. Additionally, Denver is the largest city within a 500-mile radius, offering a workforce pool from which to hire that few other metros can match.
The past two years' shrinking vacancy rates, tightening availabilities, rising rental rates and positive absorption have largely been driven by the sector's exponentially increased production. Increased profitability is translating into growing payrolls for the numerous ancillary industries that support it, helping move the office market toward the landlord-favorable end of the pendulum.
Growing tenant demand has kept absorption levels in positive territory for seven consecutive quarters and lowered vacancy rates to pre-recession levels. In turn, asking lease rates have reached record highs. If occupancy levels continue to rise, as JLL expects, there could be a space crunch. While a number of construction projects are ongoing, the majority of new developments are in Lower Downtown (LoDo), built as measurably smaller buildings.
A notable exception is the recently announced 1144 15th Street. At 40 floors, it will be the tallest and largest office property to go up in Denver over the past 30 years. Illustrative of the market's strength, the May 2015 construction will commence on a fully speculative basis. When completed (year-end 2017), the tower will become a viable new development option for larger oil and gas occupiers.
Reports of new construction may remind some of the last oil bust and subsequent skyrocketing vacancy rates, but there exist at least two guards against returning to the days of empty "see through" office towers.
First, there is not nearly the same amount of construction and development as in the 1980s; the risk of a repeat supply glut and overbuild is minimal. Equally important, while energy is indisputably a major player and primary driver, it is no longer the only game in town. Today, technology, healthcare and financial companies all want a piece of Denver, too—a city far more diversified than it ever was..
Rising rents and higher occupancy rates are attracting investors to the market. So, too, are the relatively affordable sales listings here. For investors largely priced out of core gateway and coastal markets, Denver's promising rent prospects stack up well against other U.S. cities such as Houston, San Francisco, Boston, Seattle and others.
Much of the office market's growth has been not in its downtown towers but, rather, in LoDo—the city's strongest submarket that boasts higher average asking rents than any other area in the Denver metro. Proximity to the newly renovated and recently re-opened Union Station is increasingly a key determinant for owning or leasing office space.
This holds true for any type of business, energy companies included. Still, the entirety of Denver's office market is in good standing, not only downtown. Tenant demand has and will continue to creep well beyond LoDo and into the southeast suburbs, attributable to regional employment that should remain strong for the near future. Millennials—the 25 to 34 age cohort often labeled the "future workforce"—are Denver-bound; the city trails only Washington, DC as the nation's top in-migration destination. The need to attract a millennial workforce could spur redevelopment of older office properties toward more efficient, higher-density spaces.
Looking forward, landlords and tenants alike will keep a watchful eye on the potential for a renewed push toward state-wide regulatory referenda centered on fracking. Tenants should expect escalating rental rates throughout the metro area, including suburban markets. Growing payrolls partially attributable to net in-migration gains should drive increased space demand.
For owners, investment plays will grow even more competitive, fueled by yields that are higher here than in many coastal markets. Riding the strength and long-term, positive outlook of the Niobrara Shale, energy companies already located in or considering a move to Denver will need larger office space footprints to house expanding payrolls. Billions of dollars have already been devoted to energy research, production and development, with billions more set toward future exploration. Because this is a longer-term trend, opportunities for both developers and investors abound.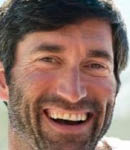 Peter Schippits is a managing director with JLL's Agency Leasing. He is responsible for leasing a variety of office buildings encompassing over 5 million sq. ft. in and around metro Denver.