Commercial Brokers International has launched a new hospitality division.
The firm plans to represent entertainment and hospitality clients, to work with the owners, landlords and tenants of restaurants and nightclubs for the location sites, acquisitions and/or dispositions.

The new division will be headed by Dan Fagan based out of the company's Los Angeles office. Fagan is a founding member of CBI Commercial Brokers International, which was formed in early 2006. He has been involved in the real estate industry in the insurance, restaurants, retail, office and hospitality sectors.
In the past twenty years he has owned, managed, marketed, consulted and planned for restaurants both on the East and West Coasts. Fagan began his real estate career working for a boutique company, Silver Creek Realty, in Valencia, Calif. in 2001. The next year he was offered a job with DBL Realtors and within several months was asked to help develop the firm's retail leasing and sales department. DBL was acquired by Sotheby's International Realty early in 2005, prompting the groups' spin off to Commercial Brokers International.
NREI spoke to Fagan about the launch of the hospitality group and the prospects for the sector. An edited transcript follows.
NREI: Why is this a good time economically to be launching a hospitality division?
Dan Fagan: Travel has been up in the United States in recent years both domestically and from international visits and the average daily rate has been consistently climbing the last few years allowing for better returns than previously seen.
This combined with a lack of alternative investment vehicles, availability of purchase loans at unprecedented low interest rates and increased foreign investor demand for small to mid-size hospitality properties should continue to drive demand higher, while inventory remains relatively flat as hoteliers look to increase their appeal through technology and renovations.
Our focus will primarily be in the small to mid size hotels, as although the competition for higher end luxury hotels continues to remains high, we project that there will be less demand for them in the future as their average daily rates have remained relatively flat and they have higher operating costs, making this sector less attractive.
NREI: Is there a geographic area of the country that is particularly ripe for hospitality development right now? Why?
Dan Fagan: While the core markets of New York, San Francisco, Los Angeles and D.C. are always in peak demand, we are also seeing opportunities and demand for other markets growing as well—particularly the West Coast cities of Seattle and Portland as well as cities in Southern California due to the explosion of Asian tourists. Other markets throughout the United States such as Chicago, Florida and Texas also maintain their appeal primarily due to domestic and European travel.
NREI: Whatare hospitality clients demanding for their properties now that they were not asking for, say two years ago?
Dan Fagan: With demand increasing, and almost no new supply coming on the market, many sellers are looking at this as a good time to sell. We're seeing some wanting to maintain management of the property after they sell, and of course they are demanding prime prices for their properties, especially trophy assets. For the larger assets we're seeing many requests for unflagged properties, or properties that can be repositioned outside of current management and/or ownership.
NREI: How do investors feel about the hospitality sector right now? How do you think that will change as we continue into 2013?
Dan Fagan: Many buyers are looking for value ad properties where they can come in and create jobs by renovating and possibly repositioning the properties and increase their average daily rate. Overall, we're seeing much more optimism for this industry than we have in a long time, with both short- and long-term forecasts fairly rosy. Additionally, we are seeing large groups of Asian investors looking for hospitality properties, due to the continued use of the EB-5 program, as well as unprecedented wealth in China and South East Asian markets.
Monmouth REIT Names President and CEO
Monmouth Real Estate Investment Corp. named Michael P. Landy as the company's president and CEO. 
Landy will continue to serve as chairman of the company's executive committee and as a member of the company's board of directors. Michael Landy succeeds Eugene W. Landy, his father, who has been president and CEO since 1968, and is the founder of the company. 
Michael Landy has been with the firm since 2001. He has served on the board of directors since 2007, as chairman of the executive committee since 2010, and as COO since 2011. Eugene W. Landy has served as president and chairman of the board since 1968, and will continue to be active in management as chairman of the board of directors.  
Auction.com Promotes Seid to Co-President
Auction.com promoted Jake Seid to co-president, with shared oversight of all day-to-day operations. The company also established an office in Belmont, Calif., to tap the talent pool in the Silicon Valley.
Seid, who joined Auction.com in 2011, has extensive experience in technology management and operations. Previous to Auction.com, he was a managing director at Lightspeed Venture Partners, where he was a member of the investment committee and led investments domestically and abroad.
Starwood Capital Hires Pro for Europe
Starwood Capital hired Zsolt Kohalmi, formerly chief investment officer at Meyer Bergman, to head Starwood's European acquisition efforts.
Zsolt joins Starwood as a partner and head of European acquisitions. He will work to grow the company's European private equity portfolio across the continent.
During his seven years as CIO at Meyer Bergman, Zsolt was responsible for transaction execution and origination as well as jointly leading the fundraising at the firm. Notable transactions include the Bentalls Centre, Kingston, the Exchange, Ilford, the Burlington Arcade, Piccadilly and Galeria Katowice, Poland. Over the last three years, Meyer Bergman deployed in excess of €1 billion in transaction value.   
Taubman Welcomes SVP, Leasing
Taubman Centers Inc. hired David S. Joseph II to serve as senior vice president, leasing.  
He takes over leasing responsibilities from William S. (Bill) Taubman, who has been acting head of leasing since July 2012. Taubman will continue in his role as COO of the company in charge of development, leasing and center operations.
Joseph comes to Taubman after 12 years at Walton Street Capital, where he served most recently as principal. He was responsible for identifying retail acquisitions and the overall strategic management of Walton's retail properties. Before that he served as vice president, leasing at Urban Retail Properties in Chicago and as a leasing associate at Faison Associates in Charlotte, N.C.
Related and Beal Cos. Form New Venture
Related Cos. and The Beal Cos. LLP have formed Related Beal, a strategic partnership that will pursue new opportunities in Boston and the surrounding region.
Related Beal will leverage Related's national real estate platform and The Beal Cos.' local expertise.
Established in Boston in 1878 by Abraham B. Beal, The Beal Cos. is currently run by Bruce A. Beal and Robert L. Beal, the family's fourth generation to run the company. They will continue to act in their current senior leadership roles in the new partnership. Bruce A. Beal Jr., president and a general partner at Related Cos., will mark the fifth generation of leadership.
JLL Welcomes Four New Pros in Calif.
Jones Lang LaSalle hired four professionals for the San Francisco Bay area.
Erik Doyle joins as managing director, Will Connors as executive vice president and Ben Bullock and Nicole Zanghi as vice presidents. All come from Newmark Knight Frank Cornish & Carey and all will work in the firm's investment sales division and will broaden the firm's client service delivery in the Silicon Valley and across Northern California. 
Doyle joins JLL after more than five years with Newmark Knight Frank Cornish & Carey where he led the entire western United States' institutional investment sales platform and facilitated connections to the Asia-Pacific region. During his career, Doyle has been responsible for more than $7 billion in transactions, representing more than 30 million sq. ft. of space. 
Connors brings nearly 15 years of commercial real estate transaction experience to the firm has sourced or divested more than $2 billion in office and industrial assets and contributed to the acquisition of an additional $4 billion of office, industrial and retail properties. 
At Newmark, Bullock worked across the business lines of investment sales, asset advisory and debt and equity placement. Zanghi will serve as vice president of transactions and business development. Before her five years at Newmark Knight Frank Cornish & Carey, she spent three years with a global brokerage firm. In addition, Ryan Sitov is joining JLL as an associate.
Lee Opens Md. Office, Names Pro Principal in Calif.

Lee & Associates opened a Maryland office, naming it Lee & Associates Chesapeake Region. It will be located in Columbia, Md. and headed by Allan Riorda, Matt Ryan and Tom Whelan.
Riorda (left) comes from KLNB. Since 1990, he has negotiated more than 750 sales and leasing transactions in the area.
Ryan and Whelan join Lee from Ryan Commercial. During his career, Ryan has sold or leased over 25 million sq. ft. of industrial space and 1,000 acres of warehouse space in the region. As an industrial and leasing specialist in the Baltimore-Washington Corridor, Whelan has accumulated a combined warehouse portfolio in excess of seven million sq. ft. and has been involved in more than 330 brokerage transactions totaling about $535 million and over 15 million sq. ft.
The new office will also include Kate Jordan, also from KLNB; Dennis Lane and Bill Harrison from Ryan Commercial; and Marley Welsh, formally of Cushman & Wakefield.
Lee & Associates also named Michael Schofield to principal in the Oakland office. His expertise includes exclusive seller/landlord representation, as well as assisting buyers/tenants in their search for suitable industrial and R&D/flex properties in the greater East Bay Area. Since January 2012, Schofield has completed more than 80 leases and sales transactions.
NGKF Welcomes Southwest Senior Managing Director
Newmark Grubb Knight Frank global corporate services hired James McLaughlin as senior managing director of program management, responsible for the U.S. southwestern region.
McLaughlin, who has spent more than 30 years in various Houston area commercial real estate positions, was most recently a managing director with CBRE Group Inc. He was vice president of project and development management for Trammell Crow Co. before it was acquired by CBRE. 
DTZ Names SVP in LA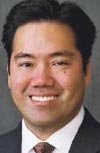 DTZ, a UGL Co., named Darren Shibuya senior vice president in transaction advisory in the West Los Angeles office.
Shibuya comes to DTZ after spending the past 20 years as a principal in the Los Angeles Cresa office specializing in corporate tenant representation. Darren has strategically advised clients in more than 100 cities across the United States representing firms including Kaplan, Red Bull, H.D. Supply, Bradman University, Arts Institute, J.D. Edwards, Ticketmaster Online, Reebok International Ltd. and Humana.
SVP Joins Johnson Capital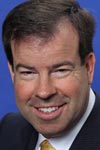 Johnson Capital welcomed Scott Meredith as senior vice president in the company's Century City, Calif., office.
Meredith will be arranging debt and equity financing for commercial real estate owners and investors. Meredith comes to Johnson from Granite Commercial Capital, where he was managing member at the capital markets advisory firm he founded in 2009. Prior to that, he was a director with George Elkins Mortgage Banking from 1999 to 2008, where he originated debt and equity for all property types. 
Two LA Pros Join Cassidy Turley
Cassidy Turley brought on two professionals to the firm's property management team in Metro Los Angeles.
Karinna Cassidy joins as a senior vice president and Ashley Arthur comes on as a vice president.  Cassidy comes to the company from R7, where she was president. Arthur also joins the firm from R7, where she was COO and led project management. 
Studley Expands into N.C.
Studley is expanding in the Southeast with its 24th U.S. office, opening this month in Raleigh, N.C.
Tim Capps will serve as the Raleigh branch manager. He is a former vice president with Durham-based full-service commercial real estate firm Tri Properties. Capps is joined by Corporate Managing Director Tucker Shade and Associate Director Greg Capps, both tenant advisory specialists and former colleagues at Tri Properties.
Studley also added Brad Schmitt to the firm's Orange County, Calif. office. Schmitt, who previously held positions at CBRE Group Inc. and Vestar Development, joined the firm as an assistant director.
Schmitt brings a diverse background in law, real estate development and business to his role as a strategic real estate advisor. His services include tenant representation, corporate relocation, sublease disposition, and lease and financial analysis.
Mundra to Lead HPW Commercial Real Estate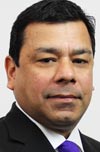 Coldwell Banker Howard Perry and Walston has formed HPW Commercial Real Estate, to be headed by Sanjay Mundra who will serve as CEO.
In addition to commercial and industrial real estate and land acquisitions, HPW Commercial Real Estate will also broker specialty properties such as hotels, restaurants, multifamily and distressed assets. Mundra brings with him more than 25 years of commercial real estate experience and founded the companies First American and the Soleil Group in the early 1990s.
Simon Cos. Welcomes Scurti as CFO
The Simon Cos. hired Michael Scurti as the company's new CFO.
Scurti will have primary responsibility for all aspects of finance, budgeting, forecasting, accounting, tax, regulatory reporting and treasury functions at the company with respect to its portfolio and client services. Among his key priorities will be the enhancement of productivity and continued reduction of operating costs.
Prior to joining Simon, Scurti served in a similar role at Boston-based Trinity Financial, a developer of multifamily and commercial urban properties. During his more than 25-year career in real estate accounting and finance, Scurti also has served in various financial management roles at Vareilk Construction in West Bridgewater, Mass.; at Corcoran Jennison in Boston; and at AEW Capital Management in Boston.
Loews Names Hackett VP, Transient Sales

Loews Hotels & Resorts appointed John Hackett as vice president, transient sales. 
Hackett has more than 20 years of travel and hospitality industry experience and has led domestic and global sales teams for companies including Wyndham International, Omni Hotels and Travelocity.  In Hackett's most recent role at BCD Travel, he was responsible for new business acquisition, account retention and new product development.
Pennrose Picks Regional VP
Pennrose named Linda Veregin regional vice president for the real estate development and management company that focuses on multifamily communities.
Veregin will provide leadership and oversight to four regional property managers in her portfolio of 3,000 residential units located throughout Northeastern Pennsylvania, Philadelphia and Southern New Jersey.
Veregin joins Pennrose from McCormack Baron Ragan Management Services in St. Louis, Mo., where she was vice president. While there, she was responsible for the oversight of a mixed income portfolio, its annual financial performance and day-to-day policy adherence.
Two Pros Join Transwestern Northeast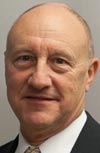 Transwestern's Northeast headquarters hired two professionals for its capital markets team. Gary Sopko and Matthew Schnurr will serve as managing directors in the Northeast.
With more than 30 years of experience in banking and commercial real estate, Sopko focuses on structured finance transactions. He has sourced, underwritten, structured/negotiated more than $6 billion worth of commercial real estate transactions. Prior to joining Transwestern, Sopko was head of acquisitions and capital markets for Advance Realty Group. Schnurr comes from the institutional services group at Grubb & Ellis. In his 30-year career, he has completed more than $4 billion of equity, debt and structured finance transactions on office, industrial, multifamily and retail properties throughout his 30-year career.
Managing Director Joins Trammell Crow
Trammell Crow Residential welcomed Leonard Wood Jr. as a senior managing director. He will be based in Atlanta and will be responsible for TCR's development activities in the Southeast.
Wood comes to Trammell Crow from Wood Partners, where he was director of the mid-Atlantic region.
Deutsche Launches New Investment Team for Green
Deutsche Asset & Wealth Management announced today that its real estate investment business (formerly RREEF Real Estate) formed a new investment team focused on retrofits of physical buildings and related energy efficiency opportunities.  
The team will be led by Jeff Baer, who was most recently Deutsche Bank's head of global logistics services for the past nine years. In that role, Baer was responsible for optimizing and servicing the company's global real estate portfolio for staff in approximately 4,000 buildings across 73 countries globally and also led the Bank's real estate sustainability initiatives.
In his new post, Baer will be based in New York and will be joined by three additional team members who will transfer from global logistics services to Deutsche Asset & Wealth Management.
Rexford Welcomes Lewis as Leasing and Asset Management Director
Rexford Industrial hired Shannon Lewis as director of leasing and asset management. Lewis's primary focus will be overseeing the leasing and management of Rexford's 7.5 million sq. ft. industrial property portfolio.
Lewis has more than 15 years of institutional industrial property experience. Prior to joining Rexford, he served as senior leasing manager of Douglas Emmett Management.
Two Pros Join Bull Realty in Atlanta
Bull Realty's Atlanta office welcomed Kermit Hairston and Keelee Peterson.
Hairston, whose focus at Bull Realty is on assisting retail investors, was most recently with Galaxy Partners, a corporate real estate brokerage and consulting firm based in Atlanta. Peterson joins the firm as vice president in the national net lease investment group. She comes to Bull from BCM Capital's Atlanta office, where she was a vice president.  
M&M Promotes Pros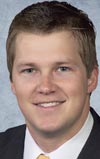 Marcus & Millichap Real Estate Investment Services promoted two pros to associate vice president investments.
Robby Pfeiffer (left), who works in the firm's Atlanta office, was most recently a senior associate. He joined the firm in February 2006, was promoted to associate in June 2007 and advanced to senior associate in February 2009. He is an associate director of the firm's national retail group and net leased properties group.
Ron Duong, of the company's Newport Beach, Calif. office, joined the firm in August 2004 and was promoted to associate in May 2006. He is a director of the firm's national retail group.
Marcus & Millichap also named Brian Hosey sales manager of its Manhattan office. He has been an associate agent in Manhattan since September 2010. His product specialty is multifamily and mixed-use properties.
Koman Group Welcomes Rubin
Mark Rubin joined The Koman Group as director of development. 
Rubin, a 20-year industry veteran, will work on site selection, acquisition and oversight of all construction activities.  Additionally, under the Koman umbrella, his Rubin Real Estate Services will continue to provide fee-based construction and asset management services.