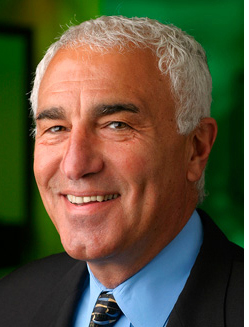 NREI and Penton's WealthManagement.com announced Dr. Raymond Torto, CBRE global chief economist, will be the lunchtime keynote speaker at the Commercial Real Estate/High Net Worth Investment Conference on Thursday, June 27. The conference is designed to bring investment professionals and wealth advisors together to explore family office real estate, financial advisors' views on real estate, wealth transfer strategies and alternative investments. The conference also offers a forum for commercial real estate professionals to meet this important source of capital.
"We are pleased to have Dr. Torto discuss the economic trends affecting strategic real estate investors," said Jonathan A. Schein, practice leader, National Real Estate Investor/NREIonline.com. "Dr. Torto brings extensive knowledge and insight into the macro and micro factors influencing today's economic climate and how they affect real estate investment."
Torto's area of expertise is the global economy and commercial real estate markets. Torto oversees the CBRE's Global Research and Consulting team of commercial real estate market analysts and economists. He is a co-recipient along with Bill Wheaton, who developed econometric-based forecasting of commercial real estate markets, of the 2007 James A. Graaskamp Award for Real Estate Research Excellence. Torto is currently a visiting faculty member at Harvard University's Graduate School of Design, and holds a Ph.D. in Economics from Boston College.
The conference takes place on Thursday, June 27 from 8:00 a.m. until 5:00 p.m. at 666 Fifth Avenue, New York, NY.  To register for the conference, click here.