DTZ, a UGL Co., named Todd Richardson senior vice president of business development for DTZ's Americas facilities management business unit.
Richardson most recently served as senior vice president of integrated facility management sales for ABM Industries where he led a North America sales team. During his tenure at ABM, he helped secure contracts with clients including J.P. Morgan Chase, BMW, Gannett Co. Inc., and the State of California.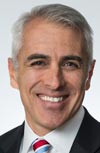 In his new role, Richardson will also work closely with DTZ's global corporate services and brokerage teams in the Americas to provide full-service facility management, transaction, project management and strategic solutions for both private sector and government clients who require an 'End to End' delivery model.
NREI talked to Richardson about what business development really means, how clients' needs differ depending on their country of origin and what clients are asking for today and tomorrow. An edited version of that interview follows:
NREI: I found a funny blog post on Forbes.com that was comparing what they called the ambiguous nature of explaining business development to the way physicists seek to explain the grand unified theory of the universe; Do you think that's the case? Is what you do really that complicated?
Todd Richardson: I'm kind of a simple guy so maybe not so much. I think everyone has their different flavor. Ultimately the way I approach it is to focus on connecting our customers with really good solutions and keep that philosophy centered around everything we do.
NREI: How do you find that clients' needs and desires are different based on whether they are in the U.S., or Canada, Europe, South America, around the world?
Todd Richardson: The markets are all very wildly different and they are all in different stages of how they source their services. For example, in Europe it is common practice for companies to outsource what we call soft services - custodial, janitorial, mailing, shipping and receiving - that sort of thing. They bundle those very efficiently but they tend to out task the more technical things too like mechanical, electrical, plumbing. Whereas in the U.S. clients are not only bundling hard services - the technical services and the soft services - they are also bundling them together with other services like real estate services. The U.S. is a little further along in the curve of how they combine and buy services.
NREI: What are clients asking for now that they were not asking for, say, five years ago?
Todd Richardson: It used to be that clients would either develop specifications for the services they require or they'd accept the specifications from a provider. There was a lot of going back and forth on the details or the specifications or the lack thereof. What we find today is that clients are really stepping back and saying, 'Hey, I just want to focus on the outcome of the services.' They're designing their contract model on their relationship with their facilities management providers on that outcome.
For instance, in cleaning it used to be 'I want the floors to be vacuumed five days a week,' and now it's 'I don't care how many times you vacuum I just want it to be clean. You figure it out.' That takes into consideration whether they have occupancy changes or vacancies or increases in traffic in certain areas. They're saying 'You take care of it and come up with the best solution.' That is permeating through all of the services of facility management, which ultimately puts more pressure on us to figure out how to best meet those needs but it also gives them what they need, rather than paying for something that may or may not make sense.
NREI: So, what do you think they will they ask for tomorrow?
Todd Richardson: I think as technology improves clients are looking for better analysis of the information on how their facilities are operating. Right now there is a lot of information available and it's almost analysis paralysis. I think the wise facility management companies are getting very good at distilling the information down to what is meaningful and driving decisions around that information rather than just dumping information on to a client's lap and checking a box that they provided the information. You give them the good information and good advice and push aside all the details that may not necessarily drive innovation and value.
NREI: What info is most important to have?
Todd Richardson: If the true focus is on driving the best value and the best solution for clients then really is to focus on a few things: The cost of occupying the space, the reliability of that space to deliver the services for their employees, making sure things work the way they should, making sure it is safe and in compliance, making sure there is an overall sense of quality and cleanliness. Those things tend to drive the behavior of most clients
Holiday Retirement Names New CEO
Holiday Retirement named Edward F. Lange, Jr. the company's CEO. He succeeds Jack Callison, Jr.
Lange has been associated with the residential and senior care industries for more than 20 years. He spent more than a decade as a member of the executive management team of BRE Properties Inc., where he joined as CFO and was later promoted to COO and elected to the board of directors.
Tech Pro Joins Gfi Capital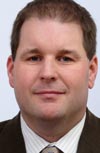 GFI Capital Resources Group hired Robert Ross chief technology officer. 
Ross will spearhead all aspects of information technology and systems infrastructure to support the firm. He will also work with the company's management team. 
Ross comes to GFI from Newmark Grubb Knight Frank where he was director of information technology, responsible for nationwide support networks, vendor relations, personnel management, and process re-engineering. He also oversaw the company's network and infrastructure support team. During his tenure, he successfully reduced the company's operational expenses by 36 percent.
CFO Joins Mortgage Solutions
Mortgage Solutions welcomed Noah Hogan as CFO.
He comes to Mortgage Solutions with eight years of experience leading operations and finance, most recently with an Australian investment bank in Toronto. He has been responsible for all aspects of finance for three businesses with more than $10 billion in assets, each operating under different accounting methods.
W3 Picks Mette for Calif. Deals
W3 Partners named Peter Mette as managing partner. Mette is charged with sourcing new deals in Northern California and the Pacific Northwest.
With more than 20 years of industry experience, Mette comes to W3 from KBS Realty Advisors in San Francisco where he served for nearly eight years as senior vice president/director of acquisitions and dispositions. There he opened and managed the San Francisco office and led more than $860 million of investments totaling over 3.8 million sq. ft. of office and industrial properties.
Huntington Names CRE Director
Huntington named Renee Csuhran as the director of commercial real estate. She will be based in Cleveland and brings more than 20 years of executive experience in commercial real estate, corporate banking and risk management.
Before joining Huntington in 2012, Csuhran spent more than 20 years at KeyCorp in Cleveland in various senior-level roles, in institutional real estate, real estate investment banking, and healthcare groups, credit risk management, and real estate capital.
In these roles, Csuhran oversaw the management of a $10 billion loan portfolio, implemented credit processes, monitored asset quality and credit exposure, and led credit due diligence and loan review teams.
Caparruva Joins Crossroads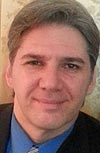 Carlo J. Caparruva has joined Crossroads Cos. as executive vice president of leasing services.
Caparruva will oversee all leasing activities related to Crossroads' development projects and existing portfolio as well as third-party real estate services provided by the company's newly formed supermarket consulting group.
Caparruva comes to Crossroads from Fameco Real Estate L.P. where he was a director. During the course of his career, he has closed nearly $1 billion in transactions totaling in excess of 6 million sq. ft.
CBRE Hires EVP in Denver, Managing Director in Chicago
CBRE Group Inc. added Michael J. White to its capital markets debt and equity finance team as an executive vice president, based in Denver. Prior to joining CBRE, White served as national executive director of capital markets and real estate investment banking operations for Hendricks & Partners (now Hendricks-Berkadia). In that role, he was charged with direction of the strategic initiatives and capital markets function for the firm's 38 offices across the U.S.
CBRE also named Chris Zubel managing director. He will oversee the Chicago industrial group, manage the Schaumburg, Ill. office and work with the firm's Chicago leadership team.
Zubel joined CBRE in 2003 and previously served as a vice president in the firm's industrial service line. Since joining CBRE, he has participated in over 11 million sq. ft. of transactions with a total consideration of $2 billion.
Lee Names SVP in Calif.
Lee & Associates added Jeff Abramson as senior vice president to its North San Diego office in Carlsbad, Calif.
Abramson, who has more than 22 years of experience, specializes in tenant and buyer representation and works with investors of office and industrial properties throughout Southern California. Some of his clients include Wells Fargo Bank Trust Real Estate Department, First Industrial Realty Trust, Inc., Nierman Pearlman Properties and ConAm Investment Management. Prior to joining Lee, Abramson was a partner with Cassidy Turley.
In addition, Lee & Associates Ontario promoted John Seoane to shareholder and principal. Seoane, who has been with the firm since 2004, specializes in landlord and tenant representation of sales and leasing of industrial buildings. He has transacted more than 150 deals that included 4.85 million sq. ft. of industrial property.
Transwestern Promotes Lipscomb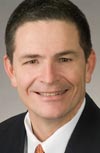 Russell Lipscomb has been promoted to senior vice president of property management services at Transwestern's Atlanta office.
He will continue to support the firm's clients and their investment properties, while providing a greater hand in business development initiatives and new pursuits that will further expand Transwestern's footprint throughout its Southeastern territory. 
A 26-year industry veteran, Lipscomb was previously with Ben Carter Properties, where for 12 years he managed a portfolio of assets throughout metro Atlanta for clients such as Sumitomo Life, Florida Teachers Retirement Fund and Travelers Insurance.
NGKF Hires in Calif.; Allies With NAI West in Utah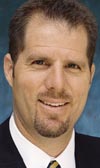 Newmark Grubb Knight Frank added Michael F. Kane as executive managing director in its capital markets group, in the firm's downtown Los Angeles office.
Kane will concentrate on the greater Western U.S. and represent clients nationally. He most recently served as a senior director in the strategic partners division of CBRE Global Investors, as well as senior vice president with CBRE. In his 20 years in commercial real estate he has had more than $6 billion in sales, acquisitions and dispositions of institutional quality properties.
NGKF also hired four senior tenant representation brokers to its downtown Los Angeles office.
David Kluth and Josef Farrar join as executive managing directors, Ryan Harding as a senior managing director and Aliya Coher as a managing director.
Farrar and Kluth have worked together for nearly 18 years, previously having served as executive vice presidents and managing directors at DTZ, a UGL Co., and collectively have garnered numerous CoStar Power Broker awards and completed deals amounting to more than 21 million sq. ft.
Harding, a specialist in tenant representation and strategic planning, currently advises more than 125 clients across the globe. Coher has nearly a decade of experience exclusively representing tenants including associations, non-profit organizations and corporations nationwide.
In, Utah, the leading commercial real estate services firm NAI West, a former affiliate of NAI Global, will do business with Newmark Grubb Knight Frank as Newmark Grubb ACRES.
Newmark Grubb ACRES is led by founding partner Michael B. Falk, president. With four offices, more than 100 professional brokers and more than 80 staff members, the firm provides a full suite of services with a focus on tenant and landlord representation, property management, corporate services, land and investment sales for office, industrial and multifamily property.
C&W Welcomes New NY Managing Director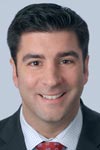 Cushman & Wakefield hired John Alascio as managing director in the equity, debt and structured finance group and will be responsible for covering the greater New York and New Jersey markets.
Alascio was previously a senior vice president at Oberon Securities, a boutique New York investment bank. While there, he focused on debt and equity financing in several verticals and headed up the firm's real estate practice.
Paladin Realty Hires Managing Director in Brazil

Paladin Realty Partners LLC hired Ricardo Raoul as a managing director and Brazil country head. He will be based in the firm's São Paulo office.
Raoul has two decades of senior-level experience in commercial real estate investment and development in Brazil. For the past decade, he was a managing partner with a private São Paulo-based real estate investment, venture capital and growth equity firm.
Peakstone Launches New Venture, Welcomes Brown To Lead
The Peakstone Group created a new real estate investment banking practice and brought on David R. Brown to lead as managing director.
Over his 27-year career, Brown has worked with ORIX Real Estate Capital, where he was president and CEO, Lehman Brothers, Jones Lang LaSalle and Jones Lang Wootton. In his new role, Peakstone will be advising property developers, investment companies, brokerage firms, property management firms, construction companies, investment managers and other real estate companies on mergers and acquisitions, strategic alternatives and capital transactions.
Brown is also president of Harrington Brown LLC, a commercial real estate investment and services firm that advises clients nationwide on asset management, property management, leasing and brokerage, while also pursuing principal investment and development opportunities.
JLL Hires Managing Director In Calif.

Jones Lang LaSalle welcomed Jak Churton to the firm's Northern California operations as a managing director. He will be based in San Francisco.
Churton is a tenant representation specialist who also has significant experience representing office landlords in the San Francisco Bay Area. He joins JLL from CBRE Group Inc., where he was most recently a managing director.
Coreland Cos. Welcomes Real Estate Manager
Coreland Cos. hired Elaine Seaholm as regional real estate manager. She will manage a portfolio of commercial developments positioned throughout the Inland Empire, Calif., as well as guide a management team and support personnel in Coreland's Corona, Calif. office.
Seaholm will be responsible for client, vendor and tenant relations; lease negotiations and construction management; financial analysis and reporting; operating budgets, and capital expenditure forecasting and procurement. She comes to Coreland from RREEF Real Estate where she served as vice president, asset manager.
Griffin Land Promotes Property Manager

Griffin Land promoted Wes Nicoll to property manager.

He joined Griffin Land as assistant property manager in 2006 and is responsible for managing all aspects of the property management department, including its departmental staff, building operations, and the company's maintenance and landscape service units
Dow Hotel Co. Promotes Manager
The Dow Hotel Co. LLC promoted Teresa Sims to resident manager for the Hyatt North Houston in Greenspoint, Texas. 
Sims most recently was the hotel manager for the Sheraton North Houston where she managed a $6 million post-hurricane renovation. Prior to joining Dow in 2008, she held numerous positions at other full-service, Houston-area hotels.
Prudential Locations Buys Prop Management Biz
Prudential Locations, Hawaii's largest locally owned and operated real estate company, acquired Rental Solutions property management business.
Rental Solutions is one of Oahu's fastest growing, full-service property management companies. The acquisition adds property-management professionals from Rental Solutions to the existing Prudential Locations property-management team, including its former president, Ian Bigelow, who joins the Prudential Locations team as its vice president of residential property management.
CAP Promotes Estimator
Commercial Asset Preservation LLC. promoted Don Brewer to chief estimator and supervisor of property analysis. The company also named David Martinez supervisor of commercial services for the commercial property inspection and maintenance company headquartered in Salt Lake City.
Brewer will review contractor results and evaluate estimates from CAP's property assignments, recommend alternative maintenance solutions, direct oversight of the services performed at CAP's largest commercial buildings, and review property documents, posted notices and citations. Most recently, Brewer served as a commercial maintenance estimator for CAP.
Martinez will supervise the commercial preservation processor team, balancing the distribution of work among team members, ensuring the completion of high quality services in a timely manner, and completing special projects for senior management and CAP customers. He previously served as an asset manager at Brighton Real Estate Services.
FNC Goes Global
FNC Inc. took its operations global, opening an office in Sao Paulo, Brazil.
Last fall, Sao Paulo-based Cetip—Latin America's largest depository of fixed income securities—selected FNC® to deliver a comprehensive collateral management solution for the Brazilian mortgage industry.
FNC, whose clients are the nation's major mortgage lenders and servicers, designed a Collateral Management System®. Now, FNC is applying that knowledge base to the Brazilian infrastructure.
IBS Names Project Manager

Allison DeMiro has been named director of project management for Totowa, N.J-based Integrated Business Systems, the real estate technology firm. The promotion coincides with the establishment of IBS's project management office. DeMiro joined IBS in 2001 as an entry-level programmer.