There are several key emerging trends in the world of commercial real estate that are changing how CRE professionals do business, from opportunity zones to the rise of the Millennial investor. These new opportunities are redefining the industry, and as the market continues to evolve, so do investor expectations and behaviors.
Forward-thinking CRE firms, and those looking to gain a competitive edge, need to embrace change and adapt to these new demands. How? A recent study from RSM found that 87% of executives believe digital technologies will revolutionize their industries, but only 44% feel their organizations are taking appropriate measures to prepare for imminent digital disruption.
Join us on Tuesday, June 25th for an expert panel discussion about leveraging technology to address emerging trends and to exceed investor expectations.
Participants will learn about:
Trends driving change in the CRE industry
Best practices for adapting to new market opportunities
How investor expectations are evolving
Leveraging investor technology to build trust and address the demand for transparency
CFP, CIMA®, CPWA®, and AEP® CE Credits have been applied for and are pending approval.

Ron Rossi - Moderator
Vice President, Business Development
IMS

Troy Merkel
Partner, Real Estate
RSM US LLP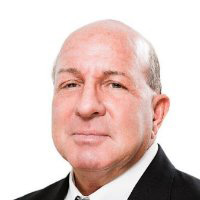 Rich Santos - Host
Managing Director
Ten Goal LLC
SPONSORED BY