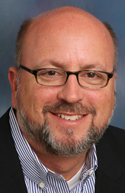 IRVINE, CA—Kent Mehring has been hired by WNC to fill the role of vice president of asset management. In his new role, Mehring will oversee the leasing of properties in the company's portfolio, stabilized asset management and compliance monitoring.
"Kent is a skilled individual who brings with him a wealth of experience in successfully managing large property portfolios," said Michael Gaber, COO of WNC, in a statement. "He is well-respected in the industry with numerous relationships, and I am thrilled to welcome him to WNC."
Previously, Mehring worked at Wentwood Capital Advisors where he was the senior vice president and head of asset management for seven years. While there he oversaw more than 450 low-income housing tax-credit properties across the country, and helped both the property management and asset management divisions grow.
Mehring has also worked as a principal at MMA Financial, and at AEW Capital Management.