Cushman & Wakefield's former head of research for the Americas is suing the company for age and gender discrimination.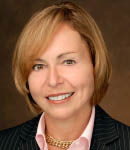 On October 6, Maria Sicola, 60, a commercial real estate professional with more than 34 years of experience, filed a gender and age discrimination suit for $40 million against Cushman & Wakefield. After spending her whole career at the firm and reaching the rank of head of research, Americas, Sicola was abruptly terminated on October 2, the day before her 60th birthday. The termination came just before she was slated to present a new platform for the firm's Women's Integrated Network (WIN) at the Urban Land Institutes' Fall Meeting in San Francisco.
Sicola was replaced by 39-year-old Kevin Thorpe, formerly chief economist at DTZ, a firm that recently merged with Cushman. The lawsuit (see below) alleges that unlike Sicola, who had managed hundreds of employees in a global position, Thorpe did not possess equivalent management or global experience but was promoted to head of research regardless, which was the logical next step for Sicola's career.
Thorpe did not respond to multiple requests for comment. According to his LinkedIn profile, Thorpe received an M.B.A. in statistics from George Washington University in 2005. He served as an economist for the National Association of Realtors from 1999 to 2007 and joined Cassidy Turley, which merged with DTZ last year, as chief economist in 2007. In that role, Thorpe was the winner of the National Association of Business Economics' (NABE) Outlook Award for 2014.
A spokesperson for Cushman & Wakefield declined multiple requests for comment on the lawsuit or its WIN program. A spokesperson for the Commercial Real Estate Women Network (CREW), a networking organization devoted to advancing the achievements of women in the commercial real estate industry, also declined to comment.
Last week, however, Cushman issued a press release formerly launching the WIN initiative that Sicola played a role in developing. Two of the 11 members of CREW's board of directors are affiliated with Cushman. In addition, a few days after news of Sicola's lawsuit, CREW announced that Alison Beddard, director of office and investments in Cushman's Salt Laky City office, would serve as president-elect of CREW for 2016.
Sicola declined to comment for this article. But one of her lawyers, Deborah Marcuse, of Sanford Heisler Kimpel LLP, told NREI that a broker at Cushman allegedly sexually harassed her and when she reported the incident in the spring of 2014, the firm's human resources department took no action.
Marcuse also claims Sicola was coerced into giving her unproductive subordinate a raise and was told that if she did not promote him, she would lose her position and fail to be promoted herself. A year later, the same employee was demoted by the company when higher-ups acknowledged his poor performance. Sicola alleges that during this time, the subordinate evaded reporting to her and his disrespect was tolerated, adding to a stressful and hostile office environment.
When Sicola received a "needs improvement" during her latest performance reviews, she asked for clarification and was allegedly told by John Santora, then CEO of Cushman, and the HR department, "There's just not a comfort level with you. The CEO doesn't want to go to you for research."
Marcuse says Sicola again requested clarification and was allegedly told, "You're just too old school."
Marcuse says that Santora warned Sicola that she might not be promoted to the head of research position if it was a position "facing outwards. We are looking forward, and you are looking backwards." Marcuse says Sicola was not given a concrete reason for being fired, except for being told "The male leadership doesn't like working with you."
According to Marcuse, vague performance reviews, a lack of promotions and women of a certain age being "let go" are regular incidents that often get brushed under the rug, an industry problem often made visible only during high profile court cases.
"Maria loves the work, and she fought until the end to make Cushman the best place she could," Marcuse says. "The experience was a shock and fortunately she has the support of her spouse who she moved to California to be with. It's the first time in her life that she's seeking psychiatric help."
Another female real estate professional, Susie Reingold, a former COO of the Tri-State region with Cushman & Wakefield, filed a $20 million gender and age discrimination lawsuit against the firm in 2013. Reingold pursued the lawsuit after she was passed over for a promotion in favor of someone with less experience in the brokerage industry. Reingold declined to comment on how the lawsuit was resolved.
Reingold worked with Sicola for many years and describes her as being "smart and well deserving of her position." Currently a consultant for Colliers International, Reingold acknowledges that the commercial real estate industry is still very much "a boy's club." During her time at Cushman and throughout her career, Reingold says her male colleagues would take clients to basketball and baseball games and "no one ever invited me. When I said something, they were amazed that I'd be interested in a sporting event."
Reingold adds that when she was interviewing for full-time work at commercial real estate firms she was repeatedly asked, "Why do you want to work so hard at your age?" Today she serves as a mentor and consultant for women who are climbing the ranks in the industry. She advises women to "work harder than the men around you, find your own style and never point fingers to get ahead."
Cushman is not the only firm in the commercial real estate industry that has faced charges of discrimination in recent years. In early 2000s, five employees from five different offices of CBRE filed a class-action sexual harassment lawsuit against the firm, citing a "hostile, offensive and intimidating work environment." CBRE admitted no wrongdoing, but agreed to settle the lawsuit in 2007, citing the best interest of the company and its shareholders.
Desiree Patno, CEO and founder of the the National Association of Women in Real Estate Businesses (NAWRB), a trade association dedicated to promoting women-owned business in the housing industry, notes that many professional real estate women over 50 are forced into consulting businesses outside of the male-dominated corporate structure.
"Imagine devoting your life to a company's success and then being discarded like a piece of furniture," Patno says. "Companies are losing billions of dollars in revenue by not utilizing women in executive positions and continuing to operate with male-dominated boardrooms."
Grant Thorton LLP, an independent audit, tax and business advisory firm, estimates that there has been only a 1 percent increase in women in senior management roles at U.S. companies in the last 10 years and that only 6 percent of women in senior management roles have reached the position of CEO.