While once seen as competing sales channels, the unique benefits of both e-commerce and brick-and-mortar stores are now being leveraged by retailers to improve the overall customer experience.
New customer demands—such as same-day delivery or ship-from-store—require retailers to adapt their supply chain networks and store formats sooner rather than later to remain competitive. This transformation means that, in five years, the retail supply chain may be unrecognizable from the infrastructure that exists today, with different types of real estate supporting it. As with every period of rapid change, there will be winners and losers in real estate that supports the business.
Investors can look at five emerging trends that are transforming supply chains to determine whether any given piece of real estate will benefit from the changing retail landscape—or, alternatively, become less valuable over time.
#1: Omni-channel retailing
The omni-channel distribution strategy has become a reality for retailers. It means seamlessly serving customers via all available channels (Web, mobile, in-store, catalog, etc.), typically fulfilling same-day and next-day delivery promises. Online and mobile delivery have made every customer into a point of sale, and every distribution center into an individual customer service location. 
Real estate investors with assets in the retail industry should consider how their current holdings will be impacted by omni-channel strategies.
Today, the majority of retailers rate themselves only a three on a scale of 10 when it comes to confidently implementing an omni-channel strategy, so there is great opportunity for improvement.
However, the window is closing; real estate features that support this strategy will become table-stakes within the decade. This strategy will impact every part of retailers' operations—including the supply chain network, location selection strategy for stores and distribution centers, distribution center design and materials handling infrastructure. My previous NREI submission (here) discusses how investors can align their portfolios with an omni-channel strategy. 
#2: Internet sales tax legislation:  "No new taxes?"
Leveling the playing field between brick-and-mortar stores and Internet-based retailers is the Marketplace Fairness Act. This proposed federal legislation, which was passed by the U.S. Senate in early May, would expand the collection of sales taxes by online retailers.
Even though the legislation ultimately requires online retailers to make payments to the government, it actually focuses on tax collection, not new taxes themselves. While the industry knows the changes that result from the final legislation will be profound, the jury is out on how the specific implications will play out—and who the winners and losers will become. 
#3: 3D manufacturing mayhem
3D printers (or additive manufacturing) is getting simpler and more user-friendly, and therefore is beginning to have a real impact on manufacturing, the supply chain, retail and e-commerce.
The breadth of creative possibilities are staggering, as new products become cheaper to bring to market, me-tail-driven consumers get to design more of their own customized products, and some brick-and-mortar stores offer walk-in customers tools to create precisely the product they want.
As 3D printing matures and decreases in price, it could mean that retailers promise a no wait time to bring products to market, more innovative products thanks to lower R&D, smaller, more specific-content shops and super-customized products. Wohlers Associates predicts the additive manufacturing industry (3D printing) will be valued at $3.1 billion worldwide by 2016 and $5.2 billion by 2020.
For real estate investors, 3D manufacturing will help lead a resurgence in the retail real estate market as a whole for brick-and-mortar stores and big-box properties that fulfill e-commerce orders. 
When considering store and distribution center design alike, investors should take into account the space available for the many applications and uses of 3D printers that may become a big part of onsite operations.
#4: Category killing: Where did all the books go? Are movies next?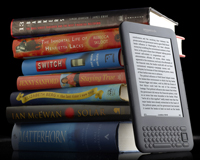 The convenience of digital devices and advancement of Internet speeds enable books, music, computer games and other entertainment to be download-only purchases. This transforms the retail supply chain in a unique way. For retailers in this space, prices can decrease as the infrastructure needed to ship, store and move goods is inherently eliminated, replaced by only marginally increased data storage and management costs.
Retailersare acutely aware of the products that have been rendered obsolete because of digitalization. As big-box distribution centers are being located more closely to the customers they serve in an effort to meet service commitments, a key consideration for industrial real estate investors is the mix of products valued most by local customers and the location's growth potential.
#5 Adaptive re-use: Being creative with remaining space
All signs point to a resurgence in the market for physical retail space. 3D manufacturing will drive demand for specific-content shops. Omni-channel retailing is motivating retailers to do a better job of seamlessly marrying their e-commerce platforms and stores to improve the overall customer experience.
In the short term, however, landlords are finding creative ways to fill the vacant space that has given some retailers a new avenues for sales. For example, there has been a rise in pop-up temporary stores, where large brand retailers showcase a new product or a guest designer to create buzz and drive sales. We have also seen former retail space being adapted by schools, churches, clinics, fitness centers and dental offices.
In conclusion, for real estate investors with retail assets—or those who are looking to invest in this industry—the ability of retailers to adapt and profit from the preceding five trends will provide a benchmark for future success.