Cushman & Wakefield has formed a North American religious facilities group, a specialized team exclusively devoted to the real estate needs of religious organizations throughout the U.S. and Canada.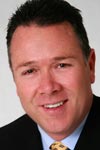 Based in San Diego, the new group will be headed by Eric Knowles and Robert Fletcher, who joined C&W from CBRE Group Inc., where they formed and subsequently directed its religious facilities group. Knowles, whose commercial real estate career spans 30 years, will serve as senior director and practice leader of the new group. Fletcher, with eight years of real estate experience, will serve as associate director. 
The group serves all denominations and all states within the U.S. and is positioned to meet the needs of all faith-based entities from emerging groups to ultra-large "giga" congregations.
Knowles' career includes founding Church Brokers (of Diversified Realty Advisors Inc.), a real estate brokerage and investment firm that specialized in real estate for religious facilities. Fletcher, a graduate of the University of Alabama, holds an MBA from National University. He was a professional baseball player and head coach for the University of California San Diego baseball program before pursuing a career in real estate.
NREI talked to Knowles about the group's highly specialized work, what happens as religious groups' properties change hands and what challenges the work brings. An edited version of that interview follows.
NREI: Will the group focus on helping religious groups and nonprofits find property, helping those clients dispose of property or both?
Eric Knowles: We do both of those, but our focus is on the disposition side. Having done this for 15 years, we've learned about the unique value that religious facilities properties have. It's very challenging and if you don't know what you're doing we find that properties are either sold way below market or priced too high and they don't sell for years.
I'd say 80 percent of our business is helping religious organizations dispose of real estate for a variety of reasons: the neighborhood doesn't work for them anymore, they have an older congregation and they are stuck with a facility that holds 500 people and there are only 20 left, or it's just functional obsolescence.
NREI: I imagine a lot of the buyers of, say, old religious schools are other schools, like charters and private schools.
Eric Knowles: We do represent the Catholic Diocese in a lot of markets and that is part of it. But our marching orders are to sell the property for as much as you can, and if it happens to be a school use, as long as that brings in the highest value, then we're happy to do it. What we see, especially in Southern California, is the renewed interest from home builders and multifamily developers who are very interested in religious properties for infill locations to convert them to housing.
NREI: Really?
Eric Knowles: Oh yeah, it's a very hot market. It was this way before the recession too. I've seen many churches converted from a public assembly religious facility use to a residential use because it's the highest and best use.
NREI: What about your work finding facilities for religious groups and nonprofits?
Eric Knowles: We do actively work with qualified groups on their searches, but the reason why we don't spend as much time on it is we find that a lot of leaders change their minds midstream on where they want to be, what size building, that sort of thing. In the process, conditional use permits are required in almost every location we deal with and it's an arduous process. It takes six to 12 months to process a conditional use permit and a lot of time landlords of vacant space are not going to sit idle while an organization processes a permit that is required for assembly.
NREI: In addition to going to schools and multifamily, what other uses are you finding for these facilities?
Eric Knowles: Nine times out of 10 it's going to another religious organization. Maybe one church has outgrown its location so it's moving up, or it's a church that is declining and closing its doors. Churches are still in demand for other churches.
NREI: These are not just churches with steeples and stained glass, they can be all sorts of building types, right?
Eric Knowles: A lot of religious institutions own office buildings and schools and many different property types, but mostly we are talking about the church with the steeple. If we want to dispose of an office building, we bring in to our team an office specialist.
But about 50 percent of the buildings we sell are clearly identified as a religious facility, the other half is a church in a movie theater or a vacant restaurant or a retail building. With those types of properties that are approved for church use and built out in the interior as a church, we can market to that niche first if it can garner a higher value. If not, it can be converted back to, say, retail.
LaSalle Names CEO, Americas
LaSalle Investment Management named Jason Kern CEO, Americas.
Kern joins LaSalle from the Hong Kong and Shanghai Banking Corp. (HSBC), where he has been a managing director and head of HSBC's Asia-Pacific real estate and lodging advisory group. He will also join the global management committee and the North American private equity investment committee.
Kern founded HSBC's Asia-Pacific real estate and lodging advisory group in 2009. Over the past three years, Kern and his team have advised on high profile IPOs, equity and bond issues, private equity raises and asset acquisitions and sales in the Asian property sector, with total transaction volume exceeding $50 billion.
NEW COO for Post Brothers
Post Brothers hired Harlan B. Krichman as COO.
Krichman has 25 years of experience in the property management industry. He comes to Post after spending five years serving as president and COO of Resource Residential, a national real estate property management company he established on behalf of a family of NYSE real estate companies. There, he brought management in-house for more than 20,000 apartments from more than 65 communities across 28 cities in 18 states.
Pennrose Picks CFO
Pennrose named Donald L. Miller Jr. CFO for the Philadelphia-headquartered multifamily housing development and management firm.
Miller will provide executive leadership to Pennrose's financing, accounting, and development support services and will be focusing on automation, reporting and analytics, and employee development. He joins Pennrose from Prestige Affordable Housing Equity Partners, a member of The Michaels Organization, where he was involved in the syndication of low income housing tax credits as vice president.
Winthrop Realty Trust Makes Changes at Top
Winthrop Realty Trust named Peter Braverman president of Winthrop Management L.P., the entity that provides property management services for the company's properties as well as for specified third parties.
Because of the new role, Braverman will resign as the executive vice president of the company.
DTZ Reorganizes Research Teams in U.S. and Canada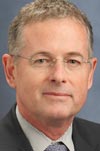 DTZ, a UGL Co., restructured its U.S. and Canadian Research Teams.
Executive Vice President John Wickes has been appointed head of America's research with overall responsibility for DTZ research teams in Chicago, Washington, D.C., San Francisco, New York, Los Angeles and in three locations in Canada: Toronto, Richmond Hill and Mississauga.
Wickes joined DTZ in 2007, after five years with Jones Lang LaSalle, where he served as senior vice president and director of research for the Americas.
JLL Welcomes Two SVPs in California
Two senior vice presidents joined Jones Lang LaSalle'soffices in California to lead local project and development services divisions.
Brian Prock joined the firm in Orange County and Romik Kesian joinedin San Diego. Both will provide tenant and institutional landlord clients with a variety of project management services, from due diligence and design to construction and relocation oversight.
Prock comes to JLL from CareMore Medical Enterprises, where he was the senior manager of real estate services. Prior to moving to San Diego, Kesian managed projects in JLL's Denver and Chicago offices.
Parmenter Names New SVP
Parmenter Realty Partners named Alan Rubenstein senior vice president asset management for the Southwest region.
He will be based in Dallas and will oversee the development and execution of asset management strategies and participate in the region's acquisition process. Rubenstein has 27 years of commercial real estate experience overseeing operations, leasing, asset management and investment for more than 27 million sq. ft. of office space nationally at a value exceeding $12 billion. He comes from Broadway Partners, where he served as national head of asset management and was responsible for leasing, operations, capital investment, and development activities of the firm.
VP, Operations Joins Whitestone REIT
Whitestone REIT added Kyle A. Miller as vice president of operations.
Miller comes to Whitestone from Trammell Crow Co., where he was senior vice president, development and investment. He is also a lecturer in real estate finance at the Bauer College of Business at the University of Houston. In his new post, Miller will oversee the company's corporate operations activities nationally, particularly in the United States' South and Southwest regions.
Elmendorf Joins Drawbridge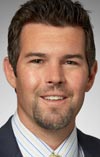 Drawbridge Realty Trust welcomed Chris Elmendorf as vice president of acquisitions.
Elmendorf will be responsible for managing acquisitions in Southern California and will be based in the firm's new San Diego office. He has extensive experience with acquiring, developing and managing real estate for pharmaceutical, biotechnology, research and development and office users.
Prior to joining Drawbridge, Elmendorf worked at BioMed Realty Trust as senior director for seven years, where he was responsible for all acquisitions, leasing and development on the West Coast. While at BioMed, Elmendorf originated and managed a $1.2 billion portfolio of over 5 million sq. ft. of space. He served as the lead asset manager, overseeing 2 million sq. ft. of leasing, development and operations growth in the San Diego region.
AmeriBid Names VP
AmeriBid LLC promoted John Pellow from chief marketing officer to vice president. He will continue to be based out of the Tulsa, Okla. headquarters, where he will focus on building strong client relationships locally, regionally and nationally.
Pellow joined the company in 2009 and has spent more than 22 years of his professional career in various aspects of marketing, and sales and operations. Prior to joining the company, he was the director of marketing for a real estate auction and brokerage services.
ReadyCap Brings On New VP
ReadyCap Commercial LLC hired Jeff Forsythe as vice president, commercial real estate lending, covering the Chicago region.
Forsythe joins ReadyCap with more than 29 years of experience in commercial real estate lending that includes transactions across all product types. Most recently, he served as senior vice president at First Bank of Illinois, where he improved the credit quality of transactions and borrowers, in addition to resolving REO issues.
Wood Promotes Walker to Acquisitions Director
Wood Partners promoted Curtis Walker to acquisitions director.
Walker joined the acquisitions team in 2010, and is now responsible for pursuing existing and stabilized multifamily properties across the Eastern United States. He has more than 29 years of experience in the real estate industry and has held senior level positions in acquisitions at Trammel Crow Co., Post Properties, Fairfield Residential and AMLI Residential.
Fetterolf Named Industrial Services Director at Colliers
Colliers International South Florida named Mort Fetterolf director of industrial services.
Fetterolf has represented the interests of corporate real estate users and owners for 15 years. His transaction history covers a wide range of services, including sales, leasing, portfolio management and development.
Fetterolf and his team were successful in completing in excess of almost 200,000 sq. ft. of transactions with Synnex Corp., Agility Logistics Corp. and Horizon Products within a 30-day period last year.
Synco Picks Regional Director
Nicole Broome joined SYNCO Properties as its regional director.
Broome, formerly of Westdale Asset Management, has more than 13 years of experience in the multifamily management business. She is an active member of the Greater Charlotte (N.C.) Apartment Association.
Yaworksi Joins EMG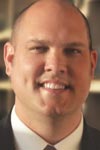 EMG hired Curt Yaworski as regional vice president, Western region. 
Yaworski recently worked at EBI, a real estate due diligence and consulting services firm, as a senior account executive and, prior to that, he worked in forensic building analysis with large real estate owners. He has substantial experience with the insurance, legal and risk management communities. 
M&M Welcomes New Office/Industrial Pro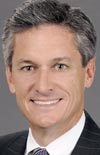 Marcus & Millichap Real Estate Investment Services hired John Ghiselli as a director of the national office and industrial group in the West Los Angeles office.
Ghiselli has been involved in more than $2.5 billion in commercial real estate transactions during his career, and will focus on expanding Marcus & Millichap's office and industrial sales efforts in Southern California and throughout the United States.
Prior to joining Marcus & Millichap, Ghiselli was in charge of re-launching Lincoln Property Co.'s Southern California operations in 2001.
NGKF Hires Three Senior Managing Directors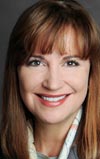 Leslie Karr joined Newmark Grubb Knight Frank as a senior managing director.
Karr, who brings more than 20 years of industry experience, specializes in advising and representing developers and owners of high-density, mixed-use properties in downtown Chicago and upscale urban and suburban central business districts. She also represents retailers and serves as a consultant with respect to expansion strategies, including site selection, development and implementation.
Karr comes to NGKF from CBRE Group Inc., where she was a vice president in the retail services group.

Justin Hodgdon (left) and Drew Netherton have also joined NGKF, both as senior managing directors focusing on tenant advisory services.
Over his 15-year career, Hodgdon has led site selection projects for Dignity Health, City National Bank, Partners FCU and University of La Verne. Netherton has worked in the commercial real estate industry for 12 years, handling site selection assignments for Broadcom, CNI College and Telogis.
Both come from DTZ, a UGL Group, where they served as managing directors and co-founders of the Orange County office.
Heitman Promotes Senior Managing Director
Heitman LLC promoted Kathy Sandstrom to senior managing director with responsibility for its global real estate securities operations.
The firm also named senior vice president, Jenna Sheehan, to assume Sandstrom's former role as director of client service and marketing-North America.
Sandstrom joined Heitman in 1997; Sheehan, in 1998. Both Sandstrom and Sheehan are Certified Public Accountants.
Rogers Named Managing Director at Charles Dunn
Charles Dunn Co. promoted Blake Rogers to managing director out of the firm's West Los Angeles office.
Rogers specializes in the sale of multifamily properties and land for development within the greater Los Angeles region. With just over four years as a commercial real estate broker, Rogers has been directly involved with the successful closings of more than 1,500 units, representing in excess of $175 million in multifamily properties and land for development.
C&W Promtes Carey
Eileen Carey has been named managing director of corporate occupier and investor services at Cushman & Wakefield Inc. in East Rutherford, N.J.
Carey, a 30-year real estate industry veteran, joined Cushman & Wakefield in 1997 and has been promoted four times. In her current role, she collaborates with the firm's portfolio managers to develop integrated service solutions that address property/facility management, project management, agency leasing, office services and other consulting needs.
Avistone Names Clark Managing Director

Karine A. Clark was named managing director for Avistone Capital Corp.
She will be responsible for the origination of bridge, permanent and construction loans as well as equity placements involving multi-housing, commercial and hospitality projects throughout the western United States. With more than 25 years of experience in the commercial capital markets, Clark has held senior lending positions in the commercial divisions of Security Pacific Bank, Cal National Bank and U.S. Bank in Newport Beach, Calif., and in Seattle.
Throughout her career, Clark has originated more than $3 billion in loan transactions, in excess of 300 transactions, and been involved with a number of large development projects that permanently transformed the Seattle metropolitan area.
Managing Director Joins MetLife
MetLife Inc. welcomed Louis Jug as managing director and head of investor services for MetLife Investment Management LLC, the company's institutional investment manager.
Jug will be responsible for client relations, product development and capital raising across MIM's asset sectors. He comes from Fortress Investment Group where he was a managing director and a member of the firm's capital foundation group.
ABS, PBS Merge

John Brod (left) and his team of professionals from PBS Partners Real Estate have joined ABS Partners Real Estate, the advisory, brokerage and property management services firm.
Brod began his career at Edward S. Gordon in 1980. In the past 15 years, he has been personally responsible for leasing more than 30 million sq. ft. of office and retail space.
Also joining the merged firm are Robert Neborak, who has represented both tenants and building owners in lease negotiations throughout Manhattan's commercial districts, and Toby Roberts, the creative director from PBS.
Also joining ABS Partners are Donna Papagianopoulos and Judy Donahue, who have worked with Brod and his team for 27 and 15 years, respectively, and Dr. Sam Chandan, an independent advisor.
Sperry Van Ness Hires Senior Advisor

The Sperry Van Ness downtown Chicago office welcomed John Hancko to the firm as a senior advisor.
Hancko has more than 14 years of experience in property management, development, major construction management and finance. Ranging from individual investors to large corporations, he represents clients in the sale and leasing of retail, office, and industrial properties all over Chicagoland. Hancko comes to Sperry from FARA Commercial Brokerage, where he served as a business advisor.
Lee Welcomes Sales Associate in Michigan
Lee & Associates of Michigan hired Tony Ponzetti to specialize in the sale and lease of industrial facilities in the Southeastern Michigan market as a sales associate.
He will also serve as an integral part of the local media, networking and marketing team.
Actively involved in management and sales since 1997, Ponzetti has gained vast experience in a variety of industries including residential new construction, health care and hospitality. He previously worked with firms such as Grubb & Ellis, Wineman & Komer, University of Michigan Health System and ClubCorp.
Scheer Names Senior Property Manager

Scheer Partners named Charlotte Cassell as senior property manager.
Cassell will manage the Rockville-Md.-based company's life sciences, office and corporate real estate portfolio. Most recently, she served as a property manager with Washington, D.C.-based Adams Investment Group, where she oversaw the management of a 40,000-sq.-ft.-portfolio that included commercial office and retail centers, multifamily dwellings, owner-occupied condominiums and single-family homes.
Berzack Group Changes Name
The Berzack Group changed its name to Berzack Investment Property Advisors.
The company is led by Warren Berzack as president. He is also a principal of Lee & Associates-LA North/Ventura. The company has sold more than $1 billion in and specializes in multifamily investment sales across greater Los Angeles and the San Fernando Valley. The group also maintains particular expertise in facilitating and coordinating the 1031 exchange process, including exchanges into triple net investments.
Rubin Joins Koman Group
Mark Rubin has joined The Koman Group as director of development.
His work will include site selection, acquisition and oversight of all construction activities. Additionally, under the Koman umbrella, his Rubin Real Estate Services will continue to provide fee-based construction and asset management services.
Davis Joins Flaster/Greenberg JOINS FLASTER/GREENBERG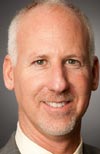 Flaster/Greenberg PC welcomed Robert S. Davis as shareholder and chair of the Pennsylvania real estate practice.
Davis, who will work in Philadelphia, was most recently a partner in the real estate department at Saul Ewing LLP. He focuses his practice on sophisticated commercial and residential real estate transactions, including leasing, acquisitions, sales, development, loan workouts and restructurings, tax-free exchanges and real estate finance.