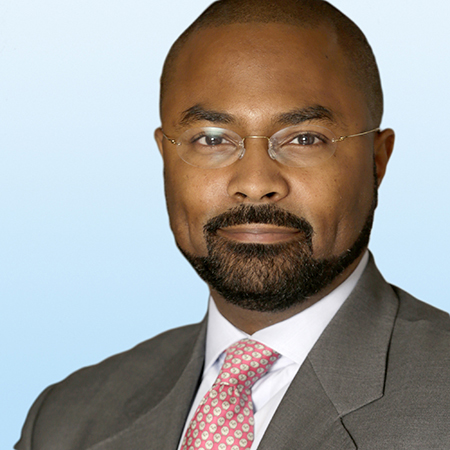 Craig Robinson assumed the post of president of Colliers International's U.S. operations in March. Less than a year into his tenure, Robinson has already made a significant impact on the company. Colliers has been beefing up its capabilities recently, adding on services and bringing in new talent into its executive ranks.
In August, the firm launched an occupier services unit, in order to increase collaboration among different divisions and fully integrate its tenant representation and corporate solutions groups. There have been new appointments to head industrial and retail services groups.
Robinson sat down with NREI to discuss what's happened in his first six months with the firm and what the future holds for Colliers.
NREI: What motivated Colliers to create this new position?
Craig Robinson: The U.S. represents almost 60 percent of our global enterprise revenues. And with almost 5,000 employees, it represents one of the largest regions as well. So when we think about continuing to support the global growth that we have had, it will continue to focus on exploiting what we see as really exciting opportunities in the U.S. That is really why this position was created.
I would also say that Dylan Taylor who, prior to me coming on board, was CEO of the Americas and is now our global COO, also is part of this story. His success in what he did in the Americas is now something that we want to leverage globally. So, this is really a tale of two paths. One is the exciting things that we are doing on a global level, but also focusing on growth in the U.S.
NREI: Specifically, what is your role and responsibilities at Colliers?
Craig Robinson: Effectively, we are a full-service platform with almost 150 offices and 5,000 employees. My job, number one, is to provide the platform, the resources and the capability and the support to make sure that our clients are getting the best possible service. A big part of my role also is to drive growth. There are a number of areas where we see opportunities for immediate growth, as well as lines to longer-term plays that we are making in the U.S.
NREI: What is at the top of your list in terms of pursuing those growth opportunities?
Craig Robinson: There are markets where I see specific opportunities for growth and where I spend a lot of my time. And then there also are customer segments that I am really excited about. Historically, many of the firms in this space have organized around their service lines, their products, their geographies and unknowingly created internal competition. We at Colliers see this as a big, big opportunity.
We think our clients want to see how everything we do is designed to deliver better services to them, period. That sounds like an obvious thing to say, but you would be surprised at how few firms really do it. So we have launched two client initiatives that are the center of a lot of our focus right now. One is the occupier services operating unit, and the other is the investor services operating unit. The idea is to have people in our organization whose primary job it is to go out and understand our clients' needs, anticipate those client needs, engage those clients, and come back to the firm and act as coordinators, architects, enablers, connectors of the things that we do on our platform to make sure they are aligning with the needs of our clients.
On the investor's side, it is getting beyond the asset. Understanding the strategy and ultimately what the asset manager or CIO is trying to accomplish, and being able to go back and say, 'we have people who can help; resources that can help; and insights that can help—and being able to connect the dots more quickly.
NREI: Was creating the occupier services group simply a matter of bringing different services together under one umbrella?
Craig Robinson: It runs a lot deeper than that. We have dissolved the lines—lines that run very deep—that separates corporate solutions with tenant rep. In many firms, there is blatant competition between the two. The only person that suffers is the client. You have two different sales groups with two different P&Ls who are encouraging the client to buy in a way that aligns with the way the different groups are structured and compensated.
So you have brokers who have wonderful relationships with clients, but at many of our competitors, are not compensated for bringing additional services to their client. The same is true of different outsourcing groups. They would prefer not to engage brokerage. So there is competition around the occupier. At Colliers, we are dissolving those lines. Anyone that supports a client across multiple services, multiple markets is in the same group.
This is a great opportunity. Globally, the corporate services market is estimated at somewhere between $60 billion and $65 billion, with less than 25 percent of that outsourced to service firms like Colliers. The balance is really fragmented or in-sourced.
NREI: People don't always like change. How big of a challenge was that to implement and get people on board?
Craig Robinson: We are in the process of rolling it out. But it was easy to get people excited about it, because it is the gorilla in the room. Everyone knows there is tension between these two areas of the business. People were so excited for me to take that tension out of the room. And it was not an edict that came out in an email. It was me sitting with brokers having this conversation.
There also are some structural things that we have done. One, we have created a brokerage board of advisors that fits on top of this occupier initiative. So we have put the broker in a very important leadership capacity and given them a voice in this conversation. Two, we have realigned our P&L and economics and incentives to really support the behavior that we want to drive at all levels of the organization, making it easy to collaborate. Thirdly, we are implementing technology to support this.
NREI: What markets are you targeting for growth?
Craig Robinson: In terms of specific service lines and markets, New York is our number one geographic market focus now and in the foreseeable future. We have a strong and fast-growing office. We have recruited 26 new producers since the beginning of the year. Our leader in New York and the tri-state is Joe Harbert, who has been phenomenal in terms of putting in place a culture in New York that is collegial, open and a place that top talent wants to go.
A second area of focus is capital markets. We have a very strong capital markets business, the tip of the spear for investor services. We are particularly solid in Boston, L.A., Dallas and other tier one markets. But we see an opportunity to take it to the next level by expanding our capabilities with debt, equity and sales in markets like New York. Over 40 percent of our brokerage revenues this year will come from the capital markets and sales. We see even greater opportunities to connect our capital markets business in the U.S. with markets around the globe and have brought on Brian Ward, who is our head of capital markets for the Americas.
NREI: You mentioned New York. Are there other geographic markets where you are looking to expand your presence?
Craig Robinson: Absolutely. We want to be deeply involved in those gateway markets—New York, D.C., Chicago, Dallas, Houston, the Bay Area, L.A. Each of them has a different driver and rationale. The drive to be energy efficient is creating a lot of opportunities in Texas. The biggest way for us to align ourselves with that economic opportunity is to have strong offices in Texas. The robustness in the industrial space has created opportunities for us in areas such as L.A. Multifamily and retail are areas that are very hot for us in the Bay Area. We are seeing a lot of activity, and we want to raise a bigger sail on our sailboat to capture some of those winds. So we are recruiting or investing in those markets.
NREI: You have had a busy several months. What are your immediate plans going forward?
Craig Robinson: The initiatives that I shared with you already are my priority focus over the next year. The first third is really all of this transition. Let's get them working, up and running and in the bloodstream of the organization. The next phase that I get excited about taking on is the transformation. I anticipate that Colliers will have an exciting opportunity to play in the transformation of this industry.
There is a lot of consolidation in this industry, and that consolidation drives a convergence towards the norm. There will be huge pressures to be more like everyone else. CB, JLL and the rest of the firms out there are constantly benchmarking themselves against each other. That results in a fairly incremental mindset. I think that is a race to the bottom. It doesn't inspire really transformational thinking. It doesn't inspire innovation.
If you really want to do something exciting, the idea is to shift some of your R&D capital—both talent capital and economic capital—to focus on what are some of the break-away, disruptive opportunities to really transform the way we think about our industry.