As someone who has been active in the mergers and acquisitons world within the commercial real estate industry for the last two decades, I've observed the numerous transformations and adjustments commercial real estate has undergone—some of the changes have been good, some bad, but each has had a lasting impact in varying degrees.
The current industry buzzword is consolidation. More so than probably any other era, we have seen mega-mergers and acquisitions taking place over the last couple of years, and especially in the last 12 months, that have permanently changed the competitive landscape of the industry. The impact of the Great Recession has caused many companies to finally consider the advantages of a merger or sale—a concept that many firms, especially boutique firms, have shunned for years. And the industry expects 2015 and beyond to remain busy with even more M&A activity on the horizon. What is especially interesting is the entrance of large commercial real estate companies headquartered outside the country expanding into the United States. The U.S. commercial real estate market is attractive, and the growth in revenue and transactions is attractive, especially given challenges of economic growth in some of the foreign emerging markets.
Challenges currently exist for smaller boutique and local firms that are looking to fortify services, enhance client offerings and expand their scope, and that believe this may be their opportunity to capitalize on the asset they have built and may not have an exit strategy in place. Very few firms are looking to acquire smaller boutique firms unless it fills a gap or strengthens a specific service line. However, for firms that see the opportunity and have the capital to do so, the current environment is a very good time to strategically grow market share.
Our business is a transactional one, and the volatility of revenues makes traditional brokerage firms difficult to value. Typically, firms that are only generating revenues from brokerage services do not trade as favorably as a business that also provides property management services, which is a more stabilized cash-flow stream. However, valuing a company goes beyond the multiplier of earnings. The intangibles also impact the value of the firm, which include relationships, market share and specialty. Not every deal is the same, and of the many deals I have worked on, each had its own idiosyncrasies.
Real estate is and will always be a local business. "Boots on the ground" are needed in a local market not only to close deals, but to build regional relationships and understand the local mindset. But a bigger brand equals bigger business. When you factor in instant name recognition, better marketing tools and access to offices worldwide, being affiliated with a larger brand name can be very attractive to a local entrepreneur. The challenge for smaller companies in how to link up with a bigger firm, yet maintain their independence and entrepreneurship. More so than ever, I am seeing the impact of having a recognized brand in the market, especially given the amount of foreign capital that is coming to this country to invest in real estate. A brand that is known, trusted, and has a global footprint is more relevant to the foreign buyer.
All hope is not lost for independent companies, however—some can survive without considering a merger. The main way for them to stay competitive is by keeping their business small and focusing on an area of specialization, creating a very specific but dependable niche, like net lease or medical office.
Industry consolidation will continue as there are quality acquisition opportunities out there for larger firms. But it's critical to find two partners where the chemistry and culture meld, otherwise it's doomed to fail. The difficult part of any transaction is not the acquisition, it is how you get the companies to operate after that will make or break a successful transaction. After all, we are in a people business and the greatest assets of every real estate company are its people. This is where most mega-mergers have their biggest challenges: It's called breakage, and it applies to loss of talent due to the impact an M&A transaction has on an acquired firm's culture and its people.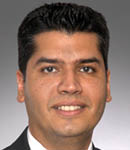 ​Obie Walli is co-founder and CEO of Coldwell Banker Commercial (CBC) Alliance, based in New York City.