With less than 10 months to go until the $5.2 billion Panama Canal expansion opens in April 2016, U.S. ports are implementing almost $30 billion in dredging and infrastructure improvements to handle Post-Panamax ships—massive 400-yard-long vessels that can carry about 14,000 product containers.
Shipping experts estimate that the two main U.S. ports, Los Angeles/Long Beach and New York/New Jersey, will continue to grow at a steady pace after the expansion. However, secondary markets that are spending some of those billions mentioned above are poised to gain more market share. Up to 10 percent of container traffic from East Asia could shift to East Coast ports by 2020, according to a recently released study by C.H. Robinson and the Boston Consulting Group. West Coast ports will still grow their shipping, but more cargo will head east, especially as companies look to diversify their routes to avoid another labor strike like the one that hit California ports earlier this year.
According to the C.H. Robinson/Boston Consulting Group report, as well as new port studies released this week by CBRE and JLL, there are five East Coast ports to watch once the expansion opens: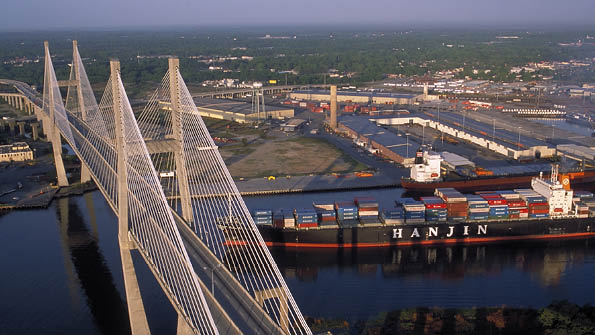 The Port of Savannah
Savannah is investing more than $1.4 billion to improve its port for the Post-Panamax ships, including $266 million in state money to dredge Savannah Harbor. The port's container traffic has grown almost 30 percent since 2007, and was up 12.5 percent from 2013 to 2014, according to JLL's Seaports Outlook Report and Index.
However, David Egan, CBRE's head of industrial research in the Americas, says that while Savannah may gain in the short term, the port is limited to about 45 feet of dredging depth, which could hinder any future ship growth. "It's a river port, and there's a limit to the geology of the riverbank," he says.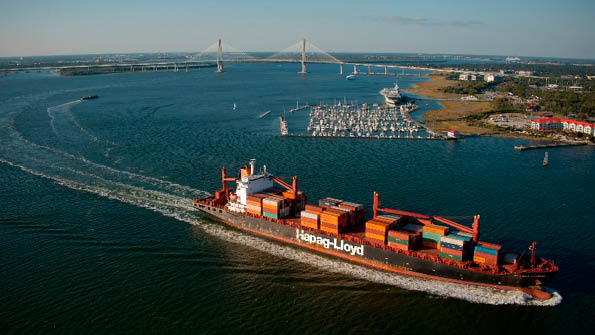 The Port of Charleston
Charleston's container traffic improved by almost 41 percent from 2011 to 2014, according to JLL, boosted by double-stacking rail lines that go through Greer, S.C., where a new intermodal port has been operating for about two years. While the port also serves Atlanta along with Savannah, Charleston has benefited from Volvo's decision to build a $500 million factory nearby.
The Port of Virginia
The Port of Virginia has benefited from its Norfolk Southern rail link that goes direct to the Midwest, a region shippers want to hit hard in the next decade. Industrial space is scarce in this market, as warehouses in Hampton Roads are almost full, with about 9 percent vacancy, according to CBRE. But the port is adding warehouse space in neighboring cities. The Port of Virginia is also the only port on the East Coast that has federal authorization to dredge to 55 feet. More build-to-suit construction is expected.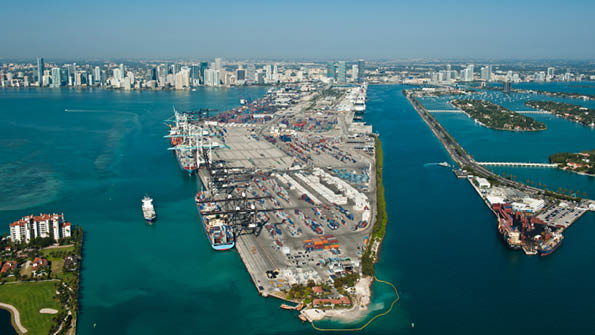 CBRE's Egan says the Florida ports should benefit due to relaxed storage times for perishable items. Traditionally, perishables had to be stored on ships for a certain amount of time, so the ships in transit would head to ports such as Philadelphia because the vessels would have to remain out at sea to meet the time requirements. "The time period allowed them to ensure [no] negative insects or bacteria were present," he says. "Now that timeframe has been compressed, and the ships will likely pull into Florida ports to offload when they can."
Jacksonville is deepening the St. John's River to 47 feet, and Miami is spending $2 billion on its capital investments to be ready for the expansion.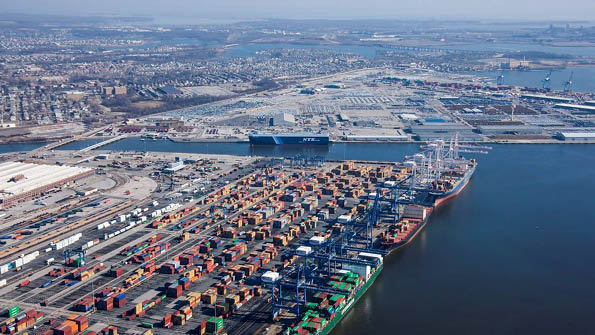 The Port of Baltimore
Experts agree that Baltimore won't see too much increased traffic—unless city leaders can come up with funding to allow for double-stacking capabilities. "Baltimore gets too bottle-necked, they can't unload and get freight out," Egan says. Leaders in the region are also having trouble getting resident approval to expand century-old tunnels that can't handle the double-stack trains. However, there are signs of growth, as shipping giant Maersk has started to call on Baltimore after a two-decade snub, according to JLL.