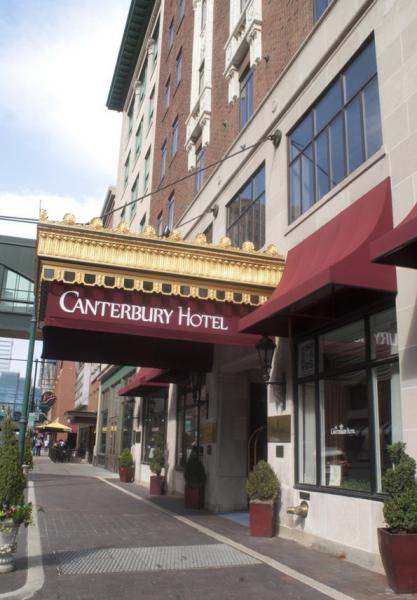 INDIANAPOLIS—Rockbridge Partners has purchased the 99-room historic Canterbury Hotel from the local family owner here for an undisclosed amount.
The hotel is located adjacent to the Circle Centre Mall and St. Elmo's Steakhouse in the heart of the downtown. The first hotel, the Oriental, was built on the site in 1858, and the property has seen a number of hotel chains since then. The property will be managed by Azul Hospitality Group.
James Merkel, president and CEO of Rockbridge, said in a statement that his firm will complete a renovation of the property, including opening up and refurbishing the lobby area, relocating and expanding the fitness center, and redeveloping the restaurant and lounge with a new concept. The corridors and guestrooms will also be fully refurbished, including completely renovated guest bathrooms and guestrooms with all new furniture and finishes, he said.
Rockbridge purchased the hotel from Turner Woodard, an Indianapolis entrepreneur and investor, who started the process to reinvigorate the Canterbury in 2010. "We are proud of the many improvements we've been able to make at the Canterbury over the last several years to reenergize the spirit and appreciation for the hotel, and look forward to Rockbridge's extension of these accomplishments. Our family's vision for the hotel will be fulfilled a bit more quickly, benefiting our vibrant Indianapolis downtown market," Woodard said in a statement.