NorthMarq Capital announced in early February that it had signed an agreement to acquire 60 percent of AmeriSphere Multifamily Finance from founding partner Rodrigo Lopez and the investment firm McCarthy Capital. NorthMarq Capital now owns 100 percent of the company, which will operate as a wholly-owned subsidiary under the new name NorthMarq Capital Finance.
The acquisition is expected to significantly strengthen NorthMarq's position in the multifamily space. NREI recently talked with CEO Eduardo "Ed" Padilla about how the recent acquisition fits into the company's broader growth strategy.
NREI: How large is the parent company, NorthMarq Capital?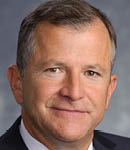 Ed Padilla: NorthMarq Capital closed just under $13 billion in annual production volume in 2014. We also committed another $2 billion we were unable to close, simply because it was such a busy year. We have 34 offices around the country, all of which are now approved to do Fannie Mae and Freddie Mac. NorthMarq currently services a loan portfolio of more than $45 billion.
NREI: What portion of that is multifamily lending?
Ed Padilla: Multifamily production averages around 50 to 55 percent. The number one source of capital by category for us is still life insurance companies. Freddie Mac and Fannie Mae are number two as far as a category of sources of capital.
NREI: When did you initially buy the 40 percent stake in AmeriSphere, now NorthMarq Capital Finance?
Ed Padilla: We bought our 40 percent stake in 2005. So this has been a 10-year investment with partners that we have been very happy with. But we feel that moving forward, it is logical that we be the owner of this company.
NREI: Can you share any statistics on lending volume at NorthMarq Capital Finance?
Ed Padilla: The lending volume was approximately $900 million last year. Of that, a little less than $800 million was Fannie Mae DUS and the balance was FHA loans.
NREI: How would you summarize the platform at NorthMarq Capital Finance?
Ed Padilla: NorthMarq Capital Finance is exclusively a lender/underwriter of the Fannie Mae DUS program and the FHA HUD program. We are also pursuing other private lending programs, perhaps in conjunction with life insurance programs to expand our lending options. But those are not yet in place.
NREI: What motivated you to buy the remaining 60 percent stake?
Ed Padilla: We just saw ourselves as the logical purchaser. All of the Fannie Mae DUS production that has been done at that company has come through NorthMarq Capital. So it is a fairly significant portfolio now at $5.5 billion. Virtually all of it was originated by NorthMarq Capital. Our partners were interested in selling. So it made sense that we be the buyer.
NREI: Is this a bigger move to expand your multifamily platform, in particular your Fannie and FHA lending?
Ed Padilla: Yes, our intent is definitely to do more volume in those programs than we have done in the past. The goal for Fannie Mae DUS this year is $1 billion, and AmeriSphere has never done that much.
NREI: How do you expect to achieve that goal?
Ed Padilla: We believe that more focus, efficiency and execution are all that is required for us to see increase in production. We are expanding our capacity with producers and analysts in our production offices. So all of that should translate into higher production within NorthMarq Capital Finance.
NREI: Why is the timing right for this acquisition?
Ed Padilla: We are very bullish on the multifamily industry. We do believe that it still has a very healthy future. There are some markets that are weaker than they have been, and we certainly know there will be some cyclicality to the multifamily industry. But we are committed to long-term involvement in this industry and, specifically, with Fannie Mae and FHA.
NREI: Given that there are some weaker markets emerging, are you changing your underwriting at all, or putting more scrutiny on markets that have seen some softening?
Ed Padilla: We are applying the exact same underwriting standards that we have for the last 10 years. So we're not changing our underwriting standards. But in applying those standards we are aware that, in some cases, markets have developed some softness, and that will translate into impact on the bottom line underwriting. So there may be a point in the future [when] we look at vacancies differently, or capacity to see rent increases. We have some markets where we believe it is an issue, but we largely believe that in 90 percent of apartment markets in the country, we are still quite strong.
NREI: What are some of the markets where you do see that softening?
Ed Padilla: They are mostly urban locations where high-end product is being delivered in rather significant volumes. There are no big secrets. A couple of examples are Washington, D.C. and Denver. It doesn't mean that we won't do business there. It is simply that we will be aware of characteristics of the market that will impact underwriting.
NREI: Despite ongoing speculation about Fannie/Freddie, it certainly seems to be business as usual. Any concerns about the long-term viability of those agencies?
Ed Padilla: None at all. We were concerned at one point. It is something that we have looked at in the past. But we would not be doing this acquisition if we were concerned with the future health of Fannie Mae. The reason that we have concluded that it is not a material concern is that we believe the Fannie Mae execution has been exceptional. It has been a proven, profitable business for the GSAs. It survived the downturn with exceptional performance, and whatever it's labeled or how it's developed in the future, there is no question in our mind that Fannie Mae as a multifamily capital provider is exceptionally good at it, profitable and will be there in the future.
NREI: Have the agencies been pretty consistent with their lending volumes?
Ed Padilla: The FHA has put a cap on how much business they are allowed to do. In 2014, both Freddie and Fannie each did close to $30 billion in total production. The expectation is that they will do a volume amount that is very similar to that in 2015. [Fannie Mae provided $28.9 billion in financing to the multifamily market in 2014.  Freddie Mac reported $28.3 billion in loan purchase and bond guarantee volume for its multifamily business in 2014.]
NREI: How does this acquisition fit into NorthMarq's broader growth strategy?
Ed Padilla: We believe that in order to be a full-service commercial real estate mortgage banker, you have to provide effective, efficient execution in all capital sources. Agencies, Freddie Mac and Fannie Mae are critical to any mortgage banking business, including ours, and we want to make sure that this is part of our growth strategy. The expectation is that this well be an integral part of our offering well into the future.