L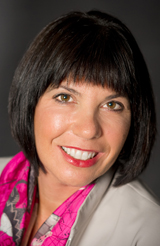 AWRENCEVILLE, NJ—Christiana Foglio, founder/owner and CEO of Community Investment Strategies Inc. (CIS), has been named a finalist for the 2013 Leading Woman Entrepreneurs and Business Owners Initiative, an honor that recognizes women in New Jersey who have support small business in the state.
"This recognition is an opportunity to celebrate the many successful business women who are making a difference in their companies and their communities," said Foglio. "At CIS, we strive to make a positive impact in our state's economic recovery by creating affordable housing that stabilizes and revitalizes communities."
The 2013 finalists were selected based on their work with nonprofits, impact on the economy, market potential, innovation, advocacy for women and community involvement. The Top 25 Leading Women Entrepreneurs will be recognized in December at Fiddlers Elbow Country Club at a cocktail reception.