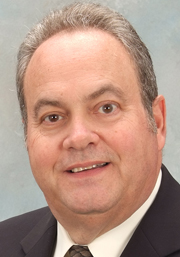 PARAMUS, NJ—The Retail Brokerage Network (RBN), a retail real estate brokerage networking group, has elected Chuck Lanyard, president of The Goldstein Group, as its national president. Lanyard is a 35-year veteran of the retail real estate industry and recently served as a member of the RBN executive committee, as well as a member of its restaurant council.
Lanyard, who has served as president of The Goldstein Group since 2000, manages the firm's more than 20 retail brokers and is responsible for the company's growth and leasing of more than 1 million sq. ft.  Previously, Lanyard held a senior position at Levey Companies.
Throughout his career, Lanyard has worked with such national and retailers as Barnes & Noble, TJ Maxx, Capital One Bank, Pier 1 Imports, Trader Joe's, McDonald's and Applebee's, among others.
A frequent speaker at industry events, Lanyard has also served, for more than a decade, as a guest lecturer at the NYU graduate school program for real estate.