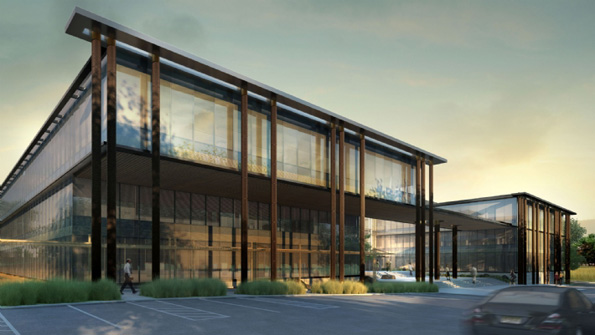 FLORHAM PARK, NJ—HFF has secured $75 million in financing for 175 Park Ave., a 270,000-sq.-ft. corporate headquarters for the Realogy Corp. in Madison, N.J.
Working on behalf of The Hampshire Companies, HFF's Jon Mikula, senior managing director, and Michael Klein, director secured the 10-year, fixed-rate loan through Cantor Commercial Real Estate Lending LP. The loan will be used to retire existing construction financing that HFF had secured on behalf of the borrower in 2011.
Located near Route 24 and Interstate-287, 175 Park Ave. recently underwent an extensive rehab of an existing structure and is built to LEED standards. Amenities at the property include a fitness center, full-service cafe and conference/team room facilities.