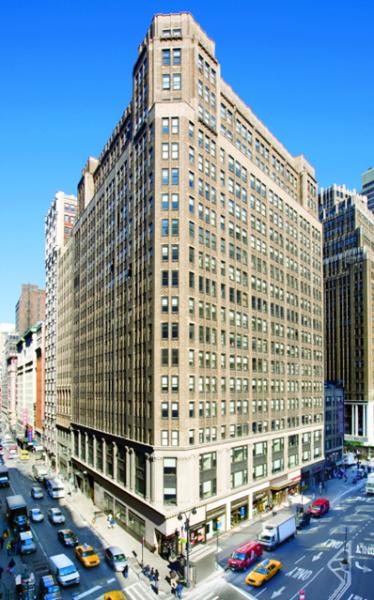 NEW YORK—Tax and accounting firm FLSV Fund Administration Services has brought its footprint to more than 14,300 sq. ft., nearly quadrupling its space at W&H Properties' 1359 Broadway.
Robert Silver and Anthony Sciacca of Newmark Grubb Knight Frank represented FLSV in the lease negotiations, while William Cohen, Ryan Kass, Neil Rubin and Andrew Weisz, also of Newmark Grubb Knight Frank, represented the landlord. Malkin Holdings supervises the property.
Originally occupying 3,815 sq. ft. of space when it moved to the property in 2010, FLSV was founded in 1995 by four Morgan Stanley and Ernst & Young senior executives. Today, the company has more than 70 professions in three offices.
Located in the Penn Plaza district, 1359 Broadway stands 22 stories tall and spans 480,000 sq. ft. of office space. The property is located in close proximity to public transportation and recently underwent $54 million in improvements, which included the restoration of the ceiling in the lobby; new windows, renovated elevators and more.