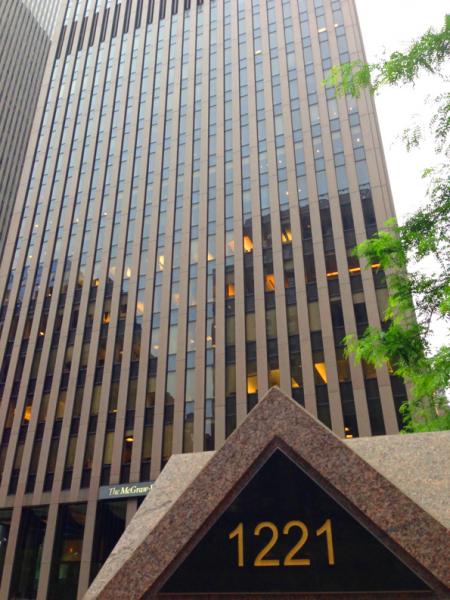 NEW YORK—Cushman & Wakefield has been tapped by The Rockefeller Group to serve as exclusive leasing agent for 1221 Avenue of the Americas, a 2.5 million-sq.-ft., class-A office tower between 48th and 49th streets.
Cushman & Wakefield's Executive Vice Chairman John Cefaly will lead the marketing efforts along with Edward J. Guiltinan, vice president and director of leasing for The Rockefeller Group in New York City.
One of the five largest class-A office properties in Manhattan, 1221 Avenue of the Americas is LEED certified and has a contiguous block of approximately 537,000 sq. ft. coming to market in the fourth quarter of this year at which time will represent the largest contiguous block of available office space in Midtown.
Completed in 1972 as the headquarters for McGraw-Hill, 1221 Avenue of the Americas was designed as one of four buildings that expanded Rockefeller Center on the west side of Sixth Avenue. Standing 50 stories tall, the building includes an open-air concourse level plaza and public seating. The property offers close proximity to public transportation, a conference facility and neighborhood restaurants and attractions.