New York real estate mogul Harry Macklowe and the country's top commercial real estate milieu are about to become immortalized on the big screen. Variety reports that director J.C. Chandor, along with A24 and executive producer Zachary Quinto, plans to adapt Vicky Ward's book about the sale of the GM Building, "The Liar's Ball," into a movie. As Ward, a former contributing Vanity Fair editor, interviewed a virtual roster of Who's Who in Commercial Real Estate in researching the book, you can expect to see the likes of David Simon, Sam Zell and Mort Zuckerman portrayed in the film. According to a review by The Economist, "As they hustle, in some cases taking on vast debts to secure the prize (you can't buy a $50m building until you first find $5,000, according to [an] industry joke), these bigwigs do plenty of dangerous gambling, double-crossing and, of course, suing."
It's too soon for an approximate release date, but we can't wait to buy our tickets when the movie comes out (and find out who's playing who). In the meantime, we spent a few minutes chatting with Ward about the project.
NREI: What gave you the idea for the book? Why did the subject spark your interest?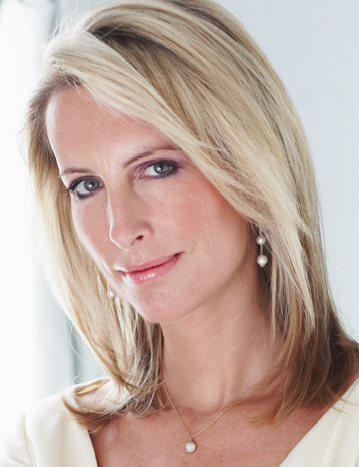 Vicky Ward: Well, my last book before this one, "The Devil's Casino," was about the culture of Wall Street and Lehman Brothers. And that's what I've always liked to do is go into these institutions, like investment banks, and bring alive a world. And it sort of occurred to me in talking to people after the book on Lehman Brothers came out that there was obviously a connection to real estate. And people were saying that the world of real estate is very untapped and yet you've got all these egos in it, and for the most part, they are quite secretive about how they do business, and it turned out to be for good reason. It's a very individualistic culture, and these guys (and it's for the most part guys) are extremely competitive. And it was suggested to me that if I focused on the GM Building, because it's the most expensive real estate asset in America, it would be a good narrative tool to bring together all of these tycoons. We read about the names, but we don't know what's going on.
NREI: You interviewed a lot of well-known real estate executives for "The Liar's Ball." Who did you find the most entertaining or the most compelling of the bunch?
Vicky Ward: It's kind of down on the page in the book, but I think Harry Macklowe was a very compelling character and very, very complicated. One minute he'd be telling outlandish jokes, the next minute he would literally be in tears. And I thought it was fascinating to watch because all of these guys are fantastic salesmen, and part of it was he was putting on a show, but part of it was real. A lot of these men are very successful men, but they've also got insecurities and it's what makes them tick, but it's also their Achilles' Heel. Harry wears that more openly than some of the others, possibly deliberately, and as a result, it makes him more charismatic.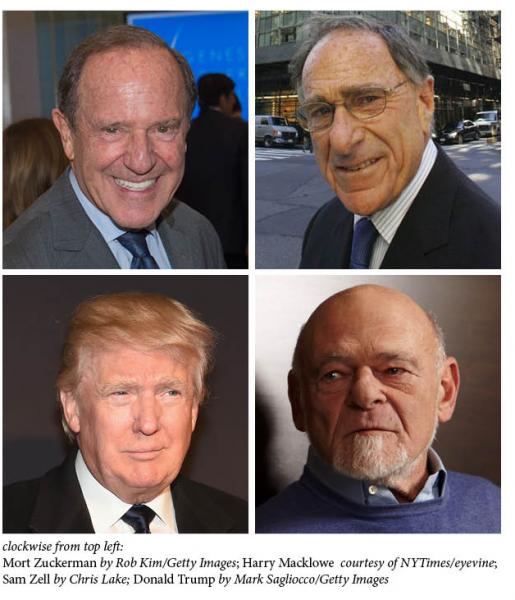 NREI: Who do you think will be the primary audience for the movie? Do you think it will be the same people who read the book?
Vicky Ward: I'd be fascinated to see because I think J.C. [Chandor] and everyone involved really, they are all so talented, and J.C. got this extraordinary track record of taking something specific and making it universally interesting, whether it was with "Margin Call" or "A Most Violent Year." Which is what I tried to do; to me, it's a book about people, about what makes people tick. I am excited to see what he does with it. I am sure he'll tell a very human story.
NREI: The filmmakers [Gideon Yago, of The Newsroom] are reportedly working on the script right now. Do you know how faithful it will be to your book?
Vicky Ward: No, I am a consultant on the movie, but I am going to sit back and just enjoy this.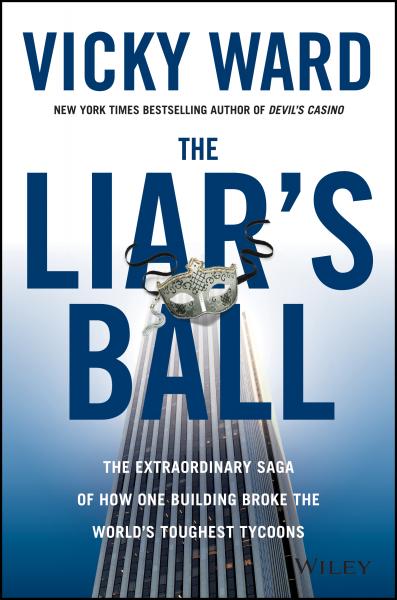 ​NREI: Is there an approximate date right now for when the movie will be coming out?
Vicky Ward: No.
At the moment, the filmmakers haven't picked a cast yet to play the CRE industry's most illustrious. But we'd be curious to hear who you feel should play the likes of Harry Macklowe, Donald Trump, Sam Zell and company.