The market recovery has eliminated a lot of the distress situations in the office sector, and now troubled, somewhat vacant, but still valuable office properties are in strong demand in most major markets.
Strengthening property fundamentals, paired with the influx of domestic and foreign capital into the core office sector, have led to shrinking cap rates, according to a recent report from research firm Trepp LLC. Growing demand for office space, with sector occupancy now at 85.5 percent nationwide, had led to a decline in loan delinquencies and mitigated losses. Total CMBS delinquencies on office assets, for example, declined from a peak of about 10.5 percent in mid-2012 to 5.9 percent as of June 2015, according to Trepp.
Jim Postweiler, a managing director in the capital markets group of real estate services firm JLL, says two types of properties are currently getting a lot of attention: value-add office assets, with occupancy levels of 60 to 75 percent, and stabilized assets, which are 75 to 85 percent occupied. There's so much competition for the value-add properties, Postweiler says, that some firms find that the stabilized assets are the better buy.
"It's about what is the right risk for the adjusted return," Postweiler says. "You compete with 10 other firms for a value-add property, and the return gets skinny, and you have to figure lease-up velocity, tenant demand, pricing and the ability to hit your pro-forma returns. The stabilized property might not have as much return, but it's not as competitive, either. The real question is: what is the return for the risk you're taking?"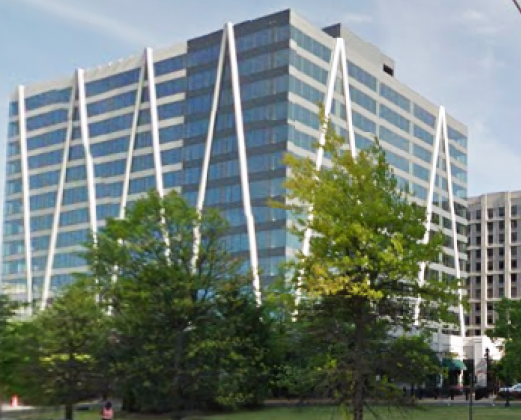 Private real estate investment firm Rubenstein Partners, based in Philadelphia, has been engaged in troubled office building investment along the East Coast. Recently, the firm handled the acquisitions of two properties in Virginia, including a 335,000-sq.-ft. office building at 2461 Eisenhower in Alexandria and a 152,000-sq.ft. Rappahannock Building in Tysons Corner. The seller of the Eisenhower building, the Hoffman Family, had already started a complete redevelopment of the property. The Mitre Corp., which occupies the Rappahannock, is expected to move to another campus in 2016, and Rubenstein and partner firm Griffith Properties plan a full repositioning.
Steve Evans, regional director for the Washington, D.C. market for Rubenstein, says there still seems to be a fairly significant amount of distress that exists in the D.C. suburbs in the form of vacant commodity office buildings. The troubled property market is split between newer sites and office buildings that are older and/or are positioned in obsolete locations.
"Demand has helped reduce the supply of the newer properties, but not the latter," he says. "Commodity office that is undifferentiated has continued to struggle. There seems to be a strong correlation to the quality of the asset, as in, the better the asset the more competitive the buyer pool. Many owners are having difficulty attracting meaningful interest to the somewhat undesirable properties for the commodity office product."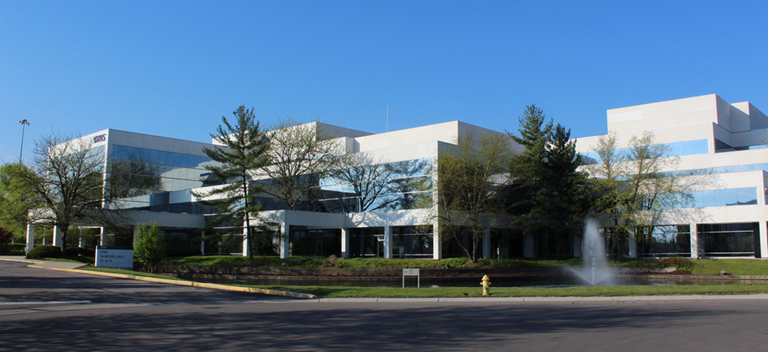 There are many current examples of firms picking up troubled properties for turn-around projects. Los Angeles-based National Asset Services (NAS) recently took over the management of One Northlake Place, a 177,000-sq.-ft. building in Cincinnati, for tenant-in-common owners. The building is 71 percent occupied, and NAS has begun an aggressive turnaround plan. Hines recently engaged Holliday Fenoglio Fowler LP to secure $100 million for the purchase of the Quintana Office Campus in Irvine, Calif. Built between 1989 and 2004, the four-building, 430,000-sq.-ft. campus is only 13 percent occupied. Hines plans a $15 million capital improvement program to improve open spaces and common areas, add new conference facilities, a fitness area, outdoor workspaces, new lobbies and restrooms, upgraded landscaping and retail offerings, according to HFF.
There have been repositioning success stories already. Atlanta-based Cousins Properties Inc. reports that it has sold 2100 Ross, an 843,728-sq.-ft. office tower in the Arts District of Dallas, for $131 million, three years after it purchased the then 67 percent leased property in foreclosure for $59.2 million. Cousins completed a renovation and filled 390,000 sq. ft. of space with new tenants. Thad Ellis, senior vice president with Cousins, says he's seeing very few distressed properties in major markets, such as Dallas and Atlanta, where most of the distressed properties have been purchased or deals have already been put in place. He says tenants are rapidly leasing space at existing/redeveloped properties that are in desirable locations.
"Today, the new generation of workers wants to live, work and play in the same several-block radius, making on-site amenities and nearby transit options key," Ellis says. "These amenities could include a new fitness center, updated dining options and new small meeting spaces throughout the property. Upgrading technology is another important step to meeting customers' business needs today. This includes Wi-Fi-throughout, state-of-the-art conference centers and more. Lastly, the design of the space is very important to remain competitive, and we continue to see a demand for open, bright, collaborative workplaces."