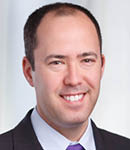 With the unemployment rate at 4.3 percent, the U.S. office market is enjoying a long expansion cycle. A dramatic shift in workplace preferences, however, has changed the way office tenants use space and elevated their expectations about building amenities. These changes are driving office owners and investors to reposition older assets to compete with new office projects coming to market.
NREI asked Rich Kleinman, managing director of research and strategy for LaSalle Investment Management, the fourth largest global office owner with 47,644,390 sq. ft. of office space, how the current office market is impacting LaSalle's assets and what changes the company is making to attract tenants with a young workforce to its office buildings.
NREI: Which markets does LaSalle Investment Management focus on?
Rich Kleinman: We invest nationally and are looking everywhere. We are buying in markets with upside, where construction hasn't ramped up and where rents are still [below] our estimates of long-term trend rents growth in those specific markets.
NREI: How has the recent job growth impacted occupancy across your company's office assets? 
Rich Kleinman: Every asset and market is different. Up until the last 12 months, demand has filled new supply delivered, but vacancy has flattened out over the last year. Demand is still positive and strong enough to fill vacancy in most buildings, but office has headwinds restricting absorption.
For instance, open floor plans have higher density than traditional office space, with less space allocated per employee. Law firms are going with less space by moving documents to the cloud and using online law libraries and eliminating storage space and a physical, in-house law library.
NREI: Which markets have seen the strongest absorption and greatest rent growth, and what is driving the increased occupancy?  
Rich Kleinman: Solid job growth nationally is driving demand for office space. The more workers, the more space occupied, but the impact on office space is market-specific. For example, I don't know how tenants are going to fill all the new office space being delivered in the San Francisco market. There are plenty of job opportunities, but it is hard for companies to attract talent there because of the high cost of living.  On the other hand, oversupply is not a problem in most U.S. markets.
NREI: What types of changes have you made or are making to existing buildings to meet the expectations of today's tenants?   
Rich Kleinman: Our value-add Income and Growth Fund 7 is focused on repositioning older buildings to compete with newer product by delivering what tenants today want. Tenants are looking for buildings with shared amenities their workers want—fitness center, conference rooms, business center, rooftop lounges and on-site retail amenities like a café, bar and restaurant—already in place, so they don't have to provide them within their workspaces.
NREI: What design changes are you putting in the new buildings that were not required in buildings developed in the last cycles?
Rich Kleinman: Besides amenities in common areas, we're reconfiguring office suites to create open, collaborative space. The open floor plan has changed the dynamics of buildings, so we're also opening up ceilings to increase ceiling height and bring more natural light into interiors. We also provide pre-built suites for tenants who desire immediate move-in.
In the suburbs, the amount of parking matters more than in central business districts, where younger workers tend to use mass transit to commute.
NREI: Does LaSalle invest in suburban office assets, and if so, what type of attributes does your company look for in suburban properties?
Rich Kleinman: We're mostly urban-focused, but when we do buy suburban assets, we look for assets in walkable environments and access to mass transit. For example, we acquired a suburban office asset in Walnut Creek adjacent to the BART and nearby a town center-type commercial development. We also invest in assets in non-CBD, urban employment centers with nearby retail assets and mass transit access.
NREI: Everyone in the industry is wondering when this cycle will wind down. What inning do you think we're in? Why do you think this cycle has had such a long run—what's driving it? Do you think there is still runway in the office market and will rents continue to rise?
Rich Kleinman: This is an economic question, but if we're speaking of just the office market, our view is it has reached equilibrium with new supply coming in, as the vacancy rate has stabilized. Rents are probably too high in a few markets, but won't contract until something happens in a specific market that causes tenants to reduce space, like what happened in Houston with the drop in oil prices. The strength of office is, therefore, market-specific. Some markets still have upside.
Nationally, if economic growth slows, vacancy will creep up just a little, unless the economy slows significantly or goes into a sharp recession. But I don't see a lot of overheating that would cause a major downturn or a banking crisis like we experienced eight years ago. Absent rampant inflation, a significant increase in interest rates or a catastrophic event that impacts the economy, the next recession is likely to be mild compared to the last one.
What is most surprising is historically office product has its strongest performance late in the cycle, but [it] is lagging at this point in the cycle. It will be interesting to see if investors will treat office differently (than they have in past cycles) in response to that.
Correction:
August 18, 2017
Editor's note: An earlier version of this story identified LaSalle Investment Management as the fourth largest office property owner in the United States. It is actually the fourth largest office property owner globally. The story has since been updated.