You've probably read about—or experienced yourself—the rapid and watershed changes taking place in the office environment. It is certainly a brave new world as a sea of changes transforms the built environment and renders totally different how we envision office space.
It was interesting, however, to hear those changes mapped by a pair of leading executives from two of the top commercial real estate companies: Paul Schulman, Brookfield Office Properties' president and COO, and Joseph Stettinius, Cushman & Wakefield's chief executive of the Americas. The platform for their views was our New York chapter's recent Asset & Property Management Symposium.
Here are just some takeaways from what was a wide-ranging and riveting conversation (moderated, by the way, by Nick Romito of VTS):
In terms of keeping up with a new age of tenants, Stettinius noted that our stock of buildings—and therefore property managers—is behind the curve. "We tell potential tenants all that's great about a building environment, and then we tell them that the building's standard hours are eight to six and that you have to call 24 hours in advance if you need to turn on your HVAC. And by the way, you can't bring your dog to work."
"As an industry we have an opportunity to update our policies, procedures and documentation in order to meet 21st century expectations of service and flexibility," he continued, "and in the next five years there will be a huge evolution in that area. This includes separate metering and giving people a lot more control over their environments."
Schulman agreed, and added that another challenge to property managers is the densification that creative firms are asking for. "A lot of tenants are downsizing for efficiency," he said, "going from 300 square feet per person to 150. But while personal space is shrinking, the tenants aren't getting smaller. They're supplementing that space with collaborative and social areas."
"The challenge to owners and managers is densification," he continued. "It's a condition that will tax our elevators and our other building systems. And it changes how we look at our buildings, and even how we're buying assets."
Schulman added that this change alone is bringing in a new set of acquisition criteria, "that we never had to consider before."
When asked what the biggest influence on office buildings will be in the next five years, Stettinius noted that it will be two-fold: including new driving concepts and mobile phones. For the former, he said that parking structures are incredibly expensive to construct, but driverless cars and such services as Uber may make them a thing of the past, although, "local city regulations will probably lag behind the trend."
Both Stettinius and Schulman agreed that in tandem with the move away from cars, building developers and managers will have to face the question of bike storage, a growing trend even now. In fact, Schulman pointed out that "applications for driver's licenses have decreased dramatically in the past five years."
Mobile phones, incredibly, may be one area where tenants too are behind the curve. "It's amazing to me that tenants today still look to phone systems that will cost six, if not seven, figures," said the C&W executive. "In 10 years, they won't even exist."
For Schulman, the biggest trend is urbanization. "Everybody thought cities would be dead because workers were going to telecommute," he said. "We're finding that the trends are all pointing the other way—toward city centers. But rampant urbanization is putting severe stresses on our infrastructures and on our school systems."
Schulman pointed to Washington, DC, where the metro rail system was recently shut down for a full work day. Such "cities that don't continuously invest in their infrastructure," will be on the losing end of the next wave of growth.
However the problems are solved, they're here and the industry will rise to the opportunities they present. As Joe Stettinius put it, "We're in an era of change equal to the industrial revolution. It's the most exciting time to be in our industry."
Certainly the implications are huge for building managers. And like the above-mentioned cities, those who stay ahead of this great coming wave are those who will succeed.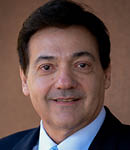 With more than 30 years of property management experience, Chris Mellen, CPM, is 2016 president of the Institute of Real Estate Management. Mellen is also vice president of property management for the Boston-based Simon Companies, supervising the day-to-day operations of all properties in the firm's portfolio.