The release of Pokemon Go, a location-based augmented reality game, this month brought with it an entirely new dimension for the commercial real estate business.
The game is an emerging technology blend of augmented reality (or AR, which superimposes digital information onto a real environment) and more fully immersive virtual reality. Both virtual and augmented reality are expected to grow to an $80 billion market by 2025, according to the July report by commercial real estate services CBRE, "Pokemon. So? How Will Augmented Reality Technology Impact Commercial Real Estate?"
The recent announcement regarding a sponsored retailers capability signals the advent of a new trend in both engaging potential customers and driving foot traffic to physical locations. Even before the announcement, savvy small business owners were using "lures" in the game to attract visitors to their cafes and shops.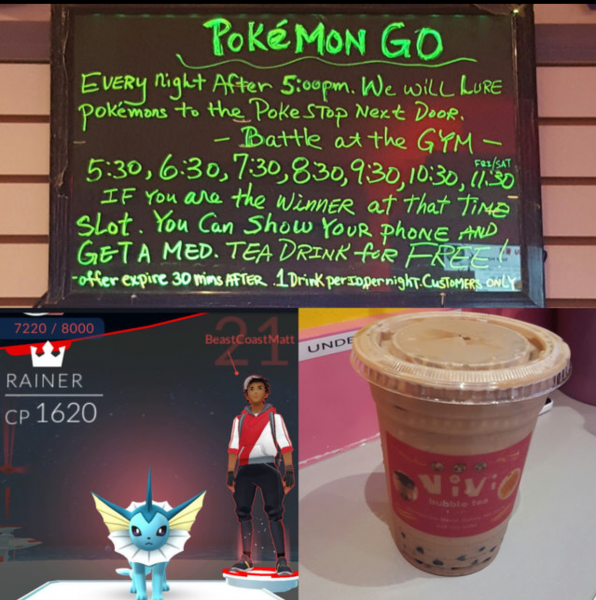 On the retail front, AR blurs the line between online and in-store shopping.
"Augmented reality has the ability to merge the consumer's current experience of online and in-store shopping. Both on their own have limitations, but blending them together gives the consumer a powerful in-store experience that could continue to sustain the bricks-and-mortar segment of retail," says Julie Whelan, head of occupier research for CBRE. "Someday it is not beyond the realm of possibility to see sophisticated augmented reality used to replace window displays and store signage; perhaps even tailored to passing-by consumers."
Besides the obvious boon that the app's technology presents to retail establishments, other commercial real estate sectors are bound to benefit, as quickly as they are able to absorb it. For instance, operators of industrial real estate can use AR technology to streamline their supply chain processes. CBRE reports that "DHL and Ricoh recently carried out a successful augmented reality pilot in a warehouse in the Netherlands that proved successful in enhancing time efficiency and error reduction."
Data centers will benefit too, needing stronger server capabilities should AR usage take off. "This technology coupled with more advanced mobile devices and the rise of the Internet of Things is powerful and complex. Appropriate data center location, storage and infrastructure must be, and in some cases is, being put in place to support it," Whelan says. "Right now in the industrial sector, the emphasis is on the last mile: using strategically positioned warehouse space to provide quick and efficient distribution of products to the consumer. Augmented Reality will aid in further improving the time efficiency that is critical for this industry.  It is already being used to deliver details to order pickers through glasses greatly reducing their error rate and therefore time efficiency."
Commercial real estate marketers, sales teams and property managers can use the technology to demo a building's features and provide tours of building spaces, facilitating a more experiential pull for would-be buyers or tenants. And building plans designed with AR technology may prod a cautious developer into going forward with that build-to-suit project. "With this technology, an architect or designer can bring their vision to life and share it with consumers. The power that this will give to marketing or development and construction firms is immense," Whelan says.
Grumbles that the ramifications of this game are overblown are a bit premature. For example, $20 billion has been added to Nintendo's market cap since the game's release July 6, and funds associated with the company shot up as well.
Goldman Sachs Global Investment Research forecasts $2.6 billion in VR/AR software assumptions for real estate use by 2025, and $1.6 billion for retail. (The biggest slice of the pie will go to video games, of course, with an estimated $11.6 billion.)
Downsides brought to light by this technology include physical security and cybersecurity concerns, especially as technology companies use geolocation and other available usage statistics for data mining and players unknowingly venture into dangerous situations, onto private property or other off-limit areas. In an extreme example this past weekend, Canadian teens accidently crossed the U.S. border into Montana after being distracted while tracking Pokemon.