Although no retailer has completely mastered the art of omni-channel selling, some have been more effective than others in seamlessly connecting with customers through all available means. Experts mention the same names when asked to pinpoint retailers that are ahead of their peers in adapting omni-channel strategies: Nordstrom and Walgreens.
"No one is perfect at omni-channel retailing yet," says Anne Zybowski, vice president of retail insights with Kantar Retail, a consulting firm. "It's more of an aspiration for retailers at this point because they're still struggling to share information about customers and inventory across channels. But Nordstrom and Walgreens really stand out. Nordstrom is the best across the board, and though Walgreens slides under the radar, it has one of the best articulated and executed omni-channel strategies out there."
Achieving inventory visibility
Omni-channel retailing impacts every aspect of a retailer's business, including human resources, technology, supply chain, data and company culture. "To be a successful omni-channel retailer, you have to transform your business," says Mark Larson, global head of retail with consulting firm KPMG. "And that transformation is not easy."
According to Larson, retailers that are successfully transforming their organizations are devoting a significant amount of resources to omni-channel strategies. "They're spending money, and they're investing in people too," he notes.
So what sets Nordstrom apart from its peers? Zybowski says it's two things: visibility into its inventory and a focus on giving customers what they want, when they want it and the way they want to get it. Nordstrom is focused on creating a "seamless" experience for the shopper, according to executives.
Inventory visibility is important because it allows a retailer to know exactly what it has in stock, where the merchandise is located, and the fastest, most efficient way to get it to a customer.
"A lot of retailers still can't do that today, but Nordstrom can," Zybowski notes. "They do it better than anyone else… they are the best across the board. They've really invested in technology infrastructure to give them inventory visibility."
Last year, for example, Nordstrom implemented a new function on its hand-held mobile checkout devices in Nordstrom Rack stores. Dubbed Search & Send, the new function allows salespeople to use mobile registers to search entire Rack inventory for desired items and sizes and have the items delivered to the customer. Search & Send is available on more than 18,000 devices company-wide.
"I think we've made a lot of progress over the last … decade in being really focused on customers and how they want to shop and investing capabilities to serve them on their terms," said Jamie Nordstrom, president of stores for the retailer.
As of year-end 2013, Nordstrom.com accounted for 13 percent of the retailer's overall sales, and the retailer expects that number to continue to grow. Last year, Nordstrom expanded its online selection by 30 percent, giving customers the option to have the items shipped to them or pick them up in stores. To that end, the retailer recently opened a new fulfillment center in San Bernardino, Calif., with another one under development in Elizabethtown, Pa.
Leveraging stores
The most innovative retailers are focused on leveraging their stores as part of their omni-channel strategies, experts say.
"Historically we've had two businesses, online and stores, and we're seeing a convergence into a model where digital and physical work in concert," says Kasey Lobaugh, chief retail innovation officer for Deloitte Consulting. "Increasingly, the line between the two business units is blurring."
Both Nordstrom and Walgreens are executing omni-channel strategies that allow them to leverage their bricks-and-mortar locations. Nordstrom, for example, has transformed its stores into fulfillment centers, Zyboski notes. Customers can pick up online orders in Nordstrom stores, and they can return merchandise there too.
"When we talk about the full line business… we have a customer strategy, not a channel strategy," said Blake Nordstrom, president of Nordstrom, during the company's most recent earnings call. "The line between where the demand occurs and where the sale gets reported is so blurred today, and the expectations the customers have around the service that they want are so dynamic that we're really looking at how we serve customers in the future [so] that it's not about what we really need to do this thing in our full-line stores to get the comps to go in that channel. We need to look at our entire business and say 'How can we provide a better customer service and hopefully drive more customers into our stores?'"
Zybowksi contends that using stores as fulfillment centers sounds simple, but it's not. She explains that retailers have to change the way they use their space and employees to fulfill online orders.
"If you look at most retailers, they have in-store pickup at the customer service counter, and it's not set up to handle that kind of shopper interaction," Zybowski says.
Larson says traditional retailers are recognizing that their stores are assets that can be used effectively within the omni-channel model. However, most are struggling with in-store execution, particularly as it relates to training store associates.
Zybowksi points to Walgreens as an example of a retailer that is doing something very innovative with its existing space. The chain uses its photo booths to fulfill online orders.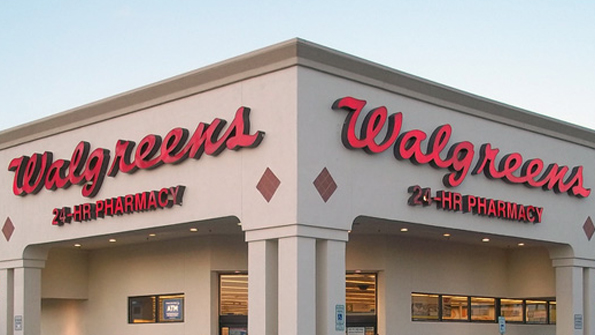 "Walgreens has thought about the experience and what their customers expect," Zybowski notes. "Walgreens has always been known for convenience… they're very cognizant of the time and value proposition for customers, and they've dedicated real estate in the store to serve their customers."
According to its 2013 annual report, Walgreens is in the midst of executing a strategy called Creating a Well Experience. Well Experience incorporates leading-edge store design, new layouts, enhanced product assortments and state-of-the-art pharmacies. According to the chain, Well Experience also offers "best-in-class omni-channel access—harnessing digital, web and mobile applications—to give shoppers the 'three Ws': What they want. Where they want it. When they want it."
Walgreens has expanded the number of stores incorporating its Well Experience concepts from 400 to more than 500. According to its 2013 annual report, the retailer has 14 million visits to its websites and mobile apps every week. The chain says one-third of its online visitors immediately head to Walgreens properties—that's about 4 million store visits driven by e-commerce each week.
Larson says customer expectations are higher than ever. "We believe an omni-channel strategy is absolutely necessary for growth. In fact, we believe it's necessary for survival."