There is a lot of retail space in the U.S., and a transformation is underway—that is a fact well-known to most in the industry. But few people can understand that better than Andrew Graiser, co-president of A&G Realty Partners. The firm, based in Mellville, N.Y. and founded by Graiser and co-president Emilio Amendola in 2012, works with companies to help them dispose of their real estate through lease terminations, subleasing and sales. Since its founding, A&G Realty Partners has represented more than 110 companies in both the retail and non-retail sectors. While the firm is expanding beyond retail clients, it has been tapped to help retailers like Toys 'R' Us—which is shuttering at least 100 stores after it filed for bankruptcy—dispose of their assets. In a Q&A with NREI, Graiser offers his insight on what this retail transformation looks like and which types of properties might be most likely to come on-line this year. This Q&A has been condensed and edited for clarity.
NREI: There have been many headlines about a "retail apocalypse." Do you agree with those headlines? Do you think that they're overblown?
 Andrew G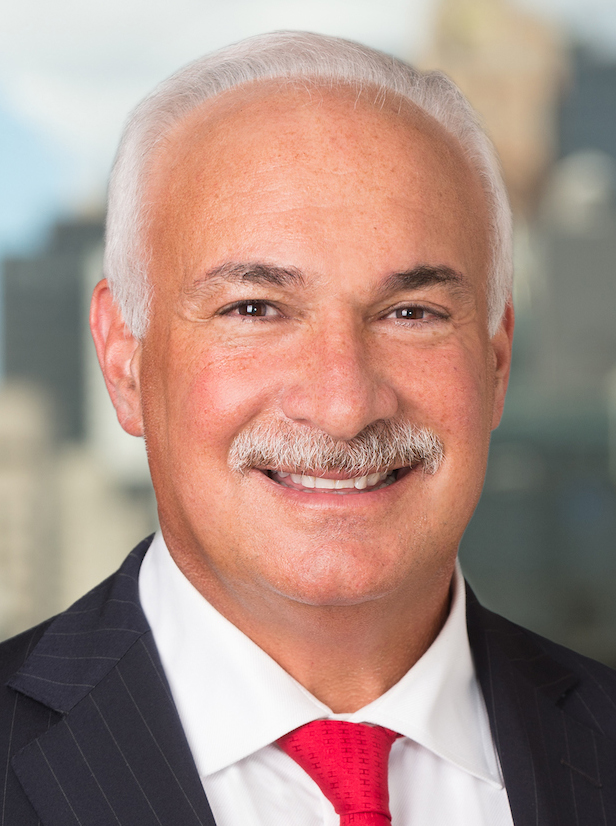 raiser: Brick-and-mortar retail is not going away. The landlords that are doing a really good job are redeveloping a lot of their centers and creating really good reasons to go there. We've seen a lot of transformation of these malls and strip centers into [ones with] more restaurants and entertainment. Spaces [have been configured to become] more receptive to the younger generations. They're bringing in movie theaters. They're bringing in live events. They're bringing in some residential [aspects], like apartments. They're bringing health-related facilities into these centers. The real estate itself is starting to transform.
Now from the retail side, I've seen a lot of store closures. I don't think that's going to stop. However, what we're seeing is that a lot of these companies are doing a lot of healthy housecleaning, not having as many stores as they once had. At the same time, they're also growing into different concepts. You always read now about different retailers that are rolling out different concepts, whether it's some of the supermarket chains looking to go to, in some cases, smaller footprints. The way we see it is more of a huge transformation and a different way of how customers are starting to shop, but retail is always going to survive, as long as we're going to be able to adapt.
NREI: Which type of retail spaces are the most in demand and which are the least?
Andrew Graiser: It changes across the board. You start getting into some of these really good regional centers, and certainly some of the older, bigger boxes are in demand. But they're not just in demand from the retailer, they're also in demand from the landlord who wants to redevelop their space into something different.
NREI: Are you seeing a bifurcation in the sector, where the top-of-the-line, luxury, class-A malls are holding their own compared to other properties?
Andrew Graiser: Certainly, the A, A-plus malls are doing okay. You're seeing a lot of changes in a lot of new developments and the landlords are doing different things to make it a better center. However, there are certain parts, even within an A center, where the location is just not that great and some retailers are still not doing well there. But overall, the A, A-plus centers are doing fine. You have to also look at how many malls are in the marketplace.
NREI: Is there a sense as to how much retail space is going to come on-line this year? Is it more than previous years or less?
Andrew Graiser: I think there's going to be some more of bigger boxes [coming up] maybe this year, versus prior years. When I mean bigger boxes—stores that are over 10,000 sq. ft. or 20,000 sq. ft. I think you'll see more of that, whereas last year you didn't see a lot of that. I think you'll start seeing some supermarkets hitting the market this year versus last year. As far as the number goes, it's hard to say. I think that there's a lot of small-space retailers that could see some bankruptcies occurring this year, and there are going to be closures.
NREI: Why do you think there might be more big-box or supermarket space opening up?
Andrew Graiser: I think you've got to look at what's going on in the supermarket sector—not the big national or the big regional chains. Some of the smaller supermarkets—they're not investing in stores and they're not able to compete with some of the bigger, national chains that are in their markets. And in such a low-margin business you don't need to lose a lot of sales to lose money. I think if you look at the [stores with the] bigger boxes—you've seen bankruptcies like Toys 'R' Us. They've announced publicly what their store closings are, and those are bigger boxes. And Bon-Ton, a department store chain, that one as well. So from a total square footage standpoint, you're going to see more in total square footage [coming on-line] than you've seen in the past.
NREI: There is also a statistic that you see in articles that the U.S. is over-retailed. Just in general, there's a lot of retail space. If more of these bigger square-footage properties are available this year, what sort of challenges does that present to you?
Andrew Graiser: You have to look at each market. It's really hard to say. I see that statistic a lot and I'm not saying it's wrong. You have to also look at the market and the demographics to see which markets really are understored or overstored. In New York, you might even be a little bit understored in some areas—in Queens and in Brooklyn—and certainly there are not enough supermarkets in those areas. And then in some of the other major cities there are certain pockets where it is understored. But again, no question there's a lot of areas around the country that are overstored. You have to look at the opportunity that's created when there's a below-market rate lease—that might be an opportunity for landlords to maybe bring somebody else into their center that might be different and maybe pay a little bit more rent.
We are seeing retailers grow. They're not adverse to getting into some of that second-generation space. So again, some of it is being absorbed and some of it's not being absorbed; it's just being redeveloped into something different. Maybe they start bringing in urgent care, maybe they start bringing in health-related facilities. I don't want to create the perception that I'm a cup-half-full kind of guy. I'm just saying that some of this stuff is overblown, but there is no question some retailers are definitely having issues. They're not going away.
NREI: A judge recently ruled that Starbucks must keep its Teavana stores open, after Simon sued Starbucks for wanting to close those locations prematurely. Do you see that becoming a pattern, where a landlord goes after a retailer who wants to close a physical store? Are you seeing more of these conflicts happening, or was that just a one-off?
Andrew Graiser: I don't think it was a one-off. All of these leases have different clauses and in some cases, the landlords have a lot of rights and sometimes they might not. In this case, Simon obviously had some very good rights in its leases, and the other company was just not allowed to close the locations. Whether it's something happening around the country or not—it's a little hard to say. There hasn't been another case, so I can't really judge it. But it's certainly a situation we're paying attention to.
NREI: Have you noticed any changes when negotiating these leases for retailers, or more specifically, those retailers that might be struggling?
Andrew Graiser: If somebody's struggling, it's in everyone's best interest to work together. The reason we've been so successful over the years is [because] we've worked well with the landlord and the retailer together. You start getting into a Starbucks-type situation when you're just closing these locations on the landlord without having a deal in place. These are the type of things that come up.