PRESENTER
Rob Burgett
Vice President of WoodSpring
Development
Choice Hotels International
MODERATOR
David Bodamer
Executive Director of Content and User
Engagement
National Real Estate Investor
The extended stay category is attractive to investors because the higher occupancy (driven by longer length of stay) paired with lower operating expenses yield opportunity for higher profit.
The WoodSpring Suites brand has a prototype and operating model that is proven to drive strong profit potential—these hotels make money because:
Prototype is built quickly, and is cost-effective to build and maintain
Labor model yields operational efficiencies
Drives a GOP that few (if any) other brands can claim
Even for developers without hospitality experience, WoodSpring, with the backing of Choice Hotels, delivers the resources that help them be successful: operational support; purchasing support; sales support, etc.
As a result, the brand is an investment opportunity attracting institutional capital and growing quickly with developers across the country.
*CFP, CIMA®, CPWA®, and AEP® CE Credits have been applied for and are pending approval.

Not able to attend? Register anyway! Archived versions of National Real Estate Investor webinars are available to watch On Demand shortly after broadcast. Register now and you will receive an email with login instructions as soon as the replay is available.
Sponsored by: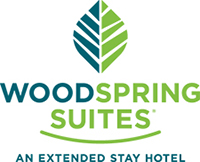 Register: