PRESENTER
Beth Burnham Mace
Chief Economist and
Director of Outreach
NIC
PRESENTER
Chuck Harry
Chief of Research and
Analytics
NIC
MODERATOR
Rich Santos
Managing Director
Ten Goal LLC


Investor interest in seniors housing remains strong as opportunities continue to emerge. But concerns of overdevelopment in metropolitan markets persist. Labor shortages and rising wage rates are also becoming worrisome. Join us on Wednesday, July 25th at 2:00 pm EDT / 11:00 am PDT to learn more about these existing and emerging trends.
Our discussion will highlight:
  • National and local area construction and absorption trends
  • Labor market observations
  • NIC/NREI Investor Sentiment Survey results
  • Transactions volume, pricing and cap rate trends
  • Comparative commercial real estate investment performance returns
  • Current trends and near-term outlook for seniors housing market fundamentals
Join our speakers Beth Burnham Mace and Chuck Harry of NIC—the National Investment Center for Seniors Housing & Care—for this informative briefing.
The NAEPC has approved this program for one (1) CE credit hour in estate planning for the AEP® designation program.
Investments & Wealth Institute (formerly IMCA) has accepted PROGRAM for 1 hour(s) of CE credit toward the CIMA® and CPWA® certifications.
LIVE EVENT ONLY: The Certified Financial Planner (CFP) Board of Standards has approved this program for one (1) CE credit hour.

Not able to attend? Register anyway! Archived versions of National Real Estate Investor webinars are available to watch On Demand shortly after broadcast. Register now and you will receive an email with login instructions as soon as the replay is available.
Presented by: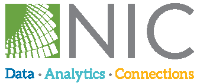 Register: