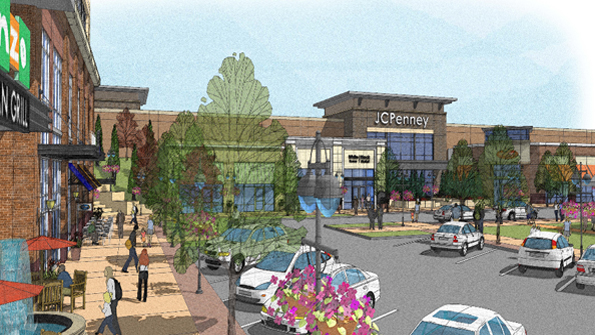 CEDAR RAPIDS, IA—Frew Development Group LLC has released its plans for the $90 million redevelopment of Westdale Mall here.
Frew is overseeing the transition of the 34-year-old property into a lifestyle destination, including housing, office, entertainment, retail, hotel, green space and connecting trails, all intended to stabilize and revitalize the site and serve as an asset to the adjoining neighborhood.
"We are pleased with the collective effort of our development team and the city staff to produce a vision that revitalizes this civic treasure," said John Frew, president/CEO, in a statement. "We are on track for consideration by the city council of our master plan and all related documents necessary for us to begin construction this summer."
The Westdale project design team, comprised of Shive-Hattery Engineers and Architects of Cedar Rapids, Iowa, and SEM Architects of Denver prepared the Master Plan and related visioning documents.
Also, Lisa Rowe was recently been named general manager of the mall, which has remained open during the renovation plans. Rowe will be responsible for the management, operations and marketing of Westdale, and she will also act as the tenant and community liaison and serve on the company's executive committee.