Will the future of retail be determined by companies that were once considered pure play technology companies or manufacturers? With the dramatic success of Apple as one of the world's most successful retailers (and most valuable companies), other brands are exploring direct relationships with the consumer.
Given the very well-publicized mass closings of specialty retailers ( Lady Footlocker, Radio Shack, Cache, Wet Seal, Delia's, etc.), as well as the large number of retailers who are scaling back their space, it creates a very real question of who will be occupying that space in the future? The good news—there are some unusual candidates potentially stepping in to take traditional retailers' place.
Besides Apple, Microsoft is opening stores and has a long-established consumer products business, while Amazon is both creating its own products (Fire, Kindle) while it has announced its first store in Manhattan and has recently opened a small test space at the campus of Purdue University.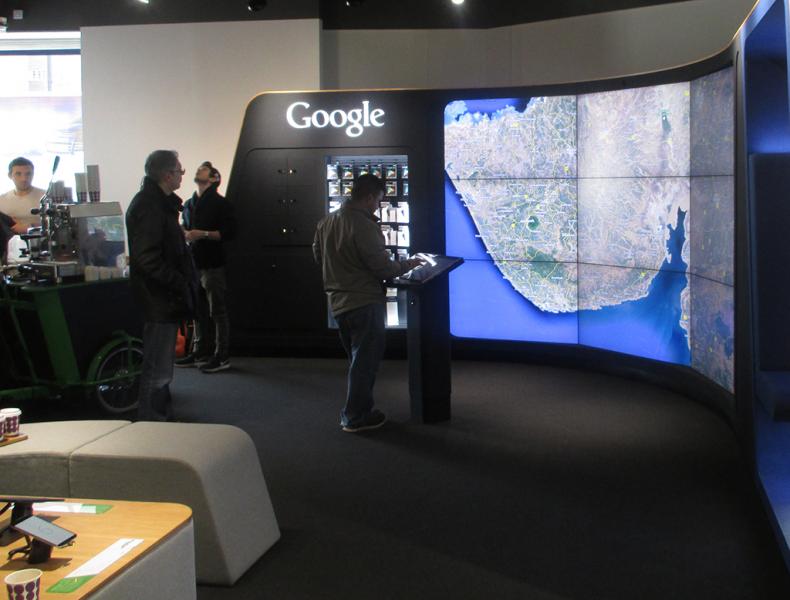 Google's store within Curry's/PC World on Tottenham Court Road in London represents its first full-fledged effort in a physical space.
In this approximately 1,200-sq.-ft. area, the company is able to showcase a number of Google products and services:
Two very large interactive digital walls are the key features of the space. Plus, there is a kinetic sculpture that creates interest from the exterior of the store. These are driven around showcasing Google services.
There is a very large interactive wall that allows customers to "graffiti" doodle, using virtual spray paint canisters. This wall can also showcase services and support in-store demonstrations.
Another highlight is a large curved digital wall that offers a giant (and very cool) demonstration of Google Earth. Customers can play around on a smaller digital screen and project to the wall.
Smaller interactive elements include a kinetic sculpture that can be manipulated and a cubbyhole to demonstrate Chromecast.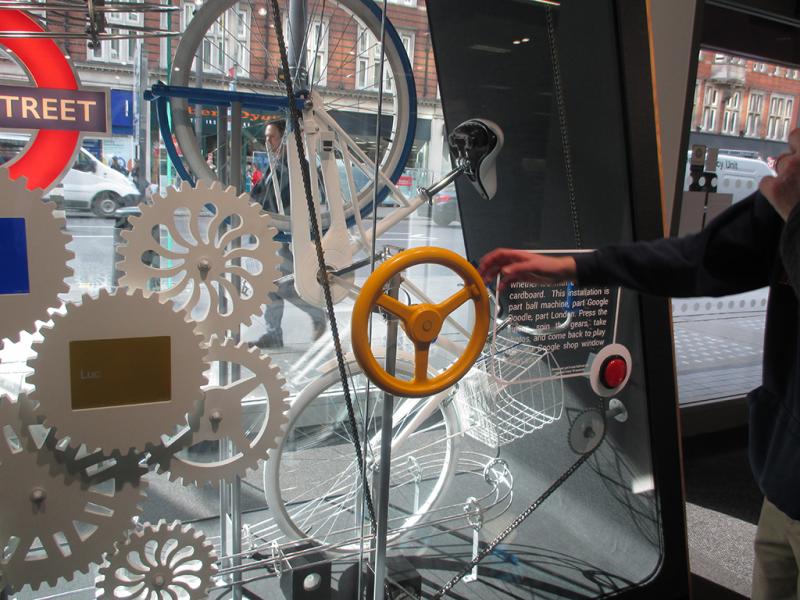 There are multiple interactive platforms to allow customers to engage with and potentially purchase Google products, including Android-driven products, such as notebooks and watches, that are on display; and Google-developed products such as Chromebooks, Chromecast and Nexus phones that are also being sold through Curry's/PC World.
There were several Google representatives on-hand to assist customers—they are clearly brand ambassadors, not salespeople. While there are products for sale, for now this is clearly more about brand building than commerce. For now.
Interestingly, Google chose to partner with an existing retailer rather than find its own space. The partnering model might be particularly effective as (most) retailers, particularly in the electronics arena, have more space than they need. No doubt that Best Buy and others would be willing partners if Google chose to grow the idea.
A bigger idea might be stand-alone Google stores. The company is dabbling for now, but could be a major player… and space user.
While billed as Google's first store, it is still a long way from fulfilling that promise. But it does offer an intriguing glimpse into a future where brands like Google, Amazon, Samsung and Microsoft may soon be common names on retail storefronts.