As one retailer after another declares bankruptcy or announces a round of store closures (or both)—Sports Authority, Macy's, Staples, Sears, Kmart and Aeropostale come to mind—CrediFi analysts took a close look at retail lending to see which lenders and property owners have the most exposure if retail sector's troubles continue.
To answer that question, we homed in on New York City, examining the biggest retail lenders in the Big Apple from May 2015 to May 2016.
The lender that topped our list is Goldman Sachs, which issued more than $700 million in New York City retail loans in that period, according to a CrediFi analysis of 1,099 refinanced retail loans valued at a total of $7.95 billion. (Note that construction loans are excluded from the analysis, as are mixed-use and most commercial condominium properties. The analysis includes cross-collateralized and syndicated loans.)
Most of the Goldman financing went toward a single $650 million loan for three Midtown properties. It's important to note, however, that only one of those, 8 East 57th St., is a retail property. The 57th Street property is cross-collateralized with office properties at 590 Madison Ave. and 9 E. 56th St. Part of the loan was securitized in a private CMBS deal.
After Goldman Sachs, the top lenders include U.S. Bank (No. 2, at $582 million), followed by Signature Bank ($541 million), France's Credit Agricole Corporate and Investment Bank ($450 million), and Wells Fargo ($310 million).
U.S. Bank issued $582 million in retail loans in New York City during the one-year period analyzed. Almost all of that money went toward a $580 million syndicated loan closed last summer on the Manhattan Mall. The 1.1 million-sq.-ft. retail center is located at 100 W. 33rd St. between Sixth and Seventh avenues.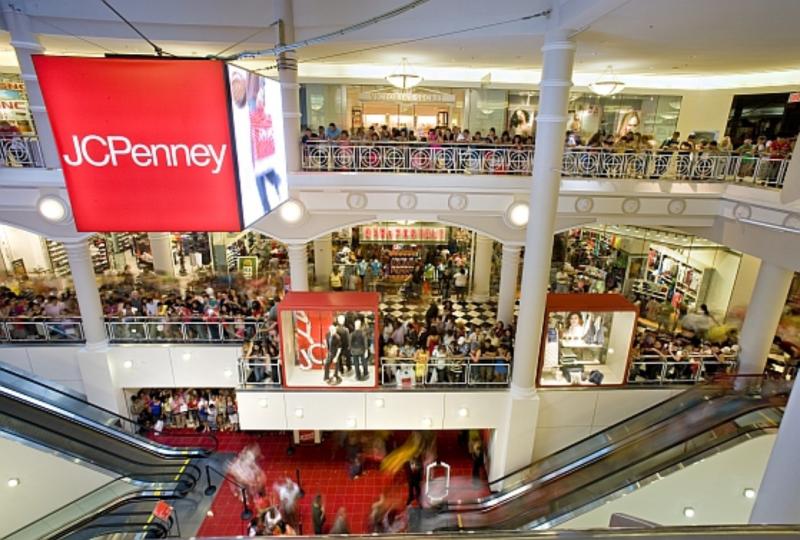 A Vornado Realty Trust property originally built as a flagship department store, the Manhattan Mall could face competition from the Westfield World Trade Center mall, which opened in August.
In addition to Goldman Sachs, U.S. Bank and Wells Fargo, another national bank on the list is J.P. Morgan, which comes in at No. 8, with $159 million spread over 44 retail loans (rather than just three, like U.S. Bank).
Signature Bank is the top regional lender, at No. 3, issuing 85 loans totaling $541 million. It is followed by Buffalo, N.Y.-based Manufacturers and Traders Trust, the principal bank of M&T Bank Corp. (No. 9, with $144 million over 13 retail loans) and New York Community Bank (No. 10, with $137 million over 32 loans).
There are also two non-bank lenders on the list of leading New York City retail lenders: MetLife (No. 6, at $199 million) and American General Life Insurance Company (No. 7, at $189.5 million).
Credit Agricole is the only foreign lender in the top 10, and it landed there because of a single loan of $450 million. The syndicated loan is for the adjacent Manhattan properties of 697 5th Ave. and 2 E. 55th St., including space at the base of the St. Regis Hotel, where new tenant Swatch will sell luxury brands such as Harry Winston jewelry. The properties are owned by Vornado and Crown Acquisitions.
The section of Fifth Avenue where the St. Regis is located is the most expensive retail street in the world, commercial real estate services firm Cushman & Wakefield said in a global report last year. At $3,500 per sq. ft. in 2015, rents on Upper Fifth Avenue (defined in the report as the section between 49th and 60th streets) are nearly 50 percent higher than Hong Kong's Causeway Bay, the second most expensive retail street.
But overall in Manhattan, there has been a slight decline in asking rents for ground-floor retail over the past year, with many retailers seeing uncertainty in the market and anticipating increased supply and lower rents, the Real Estate Board of New York said in its spring 2016 Manhattan retail report. It found that tenants are slower to commit to new leases, deals are taking longer to complete and emerging brands are being extra careful with available capital.
In the CMBS world, one of the top retail owners is Simon Property Group, whose properties received upwards of $633 million in financing in the first half of this year.
In April, for instance, Simon's Quaker Bridge Mall in Trenton, N.J., received $150 million in financing from J.P. Morgan and Credit Suisse subsidiary Column Financial. The loan, which was issued at an interest rate of 4.2 percent and a loan-to-value ratio of 45 percent, is securitized in CMBS deals CSAIL 2016-C6 Commercial Mortgage Trust and JPMCB Commercial Mortgage Security Trust 2016-C2. The mall is anchored by retailers including Macy's, J.C. Penney and Sears, all of which have recently been facing financial difficulties.
Retail is not a lost cause, however. Stores such as home improvement chain Home Depot and discount clothing retailer T.J. Maxx are doing well, and opportunities remain for retailers who are seeking holes in the market or relatively stable retail pockets like upper Fifth Avenue (for luxury brands), or who are making strides with e-commerce (as Wal-Mart is attempting to do with its recent purchase of e-commerce startup Jet.com). In addition, the tightening supply caused by store closures could ultimately end up boosting demand.
Yet in the short term, as uncertainty surrounds the retail segment, it is worth recognizing that retail exposure does entail some risk. Knowing which lenders are most exposed and what their lending strategies look like can give us a better understanding of both the retail property market and the health of various lenders' commercial real estate portfolios.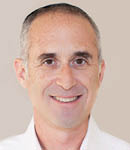 Ely Razin is CEO of CrediFi, a big data platform serving the commercial real estate finance market. He can be reached at [email protected].