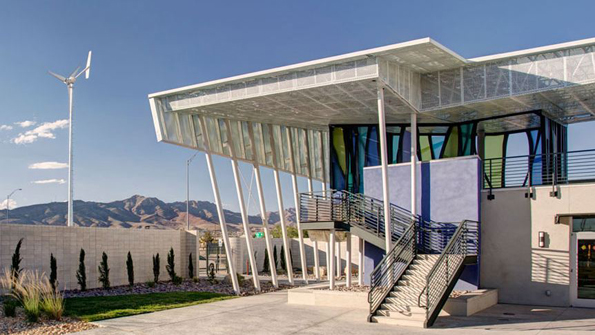 The net zero building concept—basically, a building that has zero energy consumption and zero carbon emissions annually, which may also create its own energy sources—has taken hold in property sectors like office and retail, but the seniors housing industry is still at the starting gate when it comes to self-sufficient, sustainable design.
For example, Hines is currently working on a net-zero office tower in San Diego, Walgreens plans a net energy store in Deerfield, Ill., and other firms have announced similar projects this year.
Green has taken hold everywhere—with overall sustainability projects expected to total $106 billion in the United States this year—and the net zero concept is fast becoming as ubiquitous as the LEED designation. With seniors facilities, this extreme green concept recently led to housing starts in Texas and Virginia, and architects say equipment costs are down enough to encourage consideration for other projects. However, proponents of net zero say that the education of senior housing's developers, owners and even residents may be the last remaining barrier to the concept taking hold within that industry.
The Paisano Green Community in El Paso, Texas, is billed as the first net zero seniors housing project in the country. Built with the help of an $8.2 million grant from the American Recovery and Reinvestment Act, the property's 73 units contained in six buildings opened last year just a few hundred yards from the Mexican border. Fully 100 percent of the facility's power is being created through solar panels and two wind turbines, with some electricity even being sold back through the Public Utility Commission of Texas. 
The units gain some energy efficiency by design, with north- and south-facing windows and additional canopies included to protect from glare and solar heat gain, according to developer Pavilion Construction. For the largest draw, heating and cooling in this upper desert area, green architect firm Workshop 8 created a sealed-unit system to keep out the elements.
"We found that infiltration of air to be what drives the most energy loss, so we made the buildings air-tight," says J.V. DeSousa, an architect with Workshop 8. Energy recovery ventilators handle the recycling of air for the units.
However, the air-tight containment has exposed one of the challenges faced by a designer of net zero for seniors housing—and that's technology comprehension, DiSousa says. The elderly don't understand the high-tech air systems involved, and are more likely to open a window to let in warm or cool air, rather than changing the digital thermostat, he says.
"We've gone back and held some training, but in the next senior properties, we'll be sure to set up comprehensive training to make sure they are knowledgeable about the systems and how to take part," DiSousa says.
Not only are net zero projects great for saving resources, he says, but the concept can also help fixed-income seniors who are trying to keep costs down. With all the sustainable features, residents at Paisano are expected to pay less than $10 per year for utilities. "As time goes on, energy sources are going to be even less scarce than today, and rising utility costs will hit seniors hard," DiSousa says. "It makes sense to try to build these types of properties with no energy signature, so residents don't even have to think about it."
Even more ambitious is the proposed net-zero seniors housing project of 555 Amagansett in the town of East Hampton, N.Y. A partnership between Francis Jenkins III, of Delaware-based Putnam Bridge, and Jaquelin Robertson, of  New York City-based architects Cooper, Robertson and Partners, has pitched to East Hampton's town leaders a plan for an 89-unit seniors complex on 23 acres of the former Principi property. Not only will the property generate its own electricity, but the design calls for the project to recover on other aspects as well, including wastewater and even hot-shower heat.
Walter Meyer, a principal with design firm New York City-based Local Office Landscape Architecture, says the concept was to go all-out on sustainability for 555 Amagansett. The units, split between single-family homes and apartments, will be covered in solar shingles that generate electricity, and each property has open-loop geothermal to control unit temperature. Wastewater will be partially recycled for irrigation, and then run out to wetlands that have specially-planted trees that absorb waste chemicals.
"We're trying to sever that loop of energy dependency and pollution," Meyer says. "Five years ago, half of these things we wouldn't be able to do because of high costs, but zero technology is really coming down, and will continue to go down. Solar power is half the cost it was a few years ago, and soon we should get to a point where it will be on parity with other energy, it will be a standard technology."
The 555 Amagansett project still has a long road ahead, as the developers are seeking a zoning change to the property, which has already seen a few failed projects. Meyer says the hope is to be shovel ready in six to 12 months, with the complex on its way to becoming a net zero example for not only being a low-waste facility, but also one that is able to withstand the colder northern climate. "I think this is just the beginning for net zero energy seniors housing," he says. "We'll likely see these projects as the mainstream in a few years."