The demand for student housing is stronger than the supply on average across the country—and in the strongest markets for student housing, privately-owned housing properties were already full as of May for the academic year that will begin this fall.
"Students who are looking for off-campus housing at these schools are almost out of luck," according to the latest report from data firm Axiometrics.
That's despite the largest building boom that the privately-owned student housing business has ever seen. The new construction of student housing properties is creating a much larger market for off-campus, privately-managed student housing than ever existed in the past.
Stronger demand than supply on average
In just four years, developers have created almost as many new beds as they built over more than a quarter century. Including the 49,977 new beds that will become available this fall, developers will have added 216,645 new student housing beds from 2012 through 2015. That's just a 7,000 beds less than developers created from 1980 to 2006.
So far demand for student housing is absorbing all these new units and then some. The average effective rent at privately-owned student housing properties was $590 in May, up 1.9 percent from the year before, according to Axiometrics.
Property managers report student housing beds for this fall have been pre-leasing more quickly this spring than the beds rented last year. At existing student housing properties, 76.6 percent of beds had already pre-leased by May for the school year that will start this fall. That's up more than 115 basis points from the pre-leasing rate last year at this time, according to Axiometrics. Beds at new properties opening this fall were 74 percent leased as of May, up from 70 percent recorded a year ago for properties that opened in Fall 2014.
Strongest markets for demand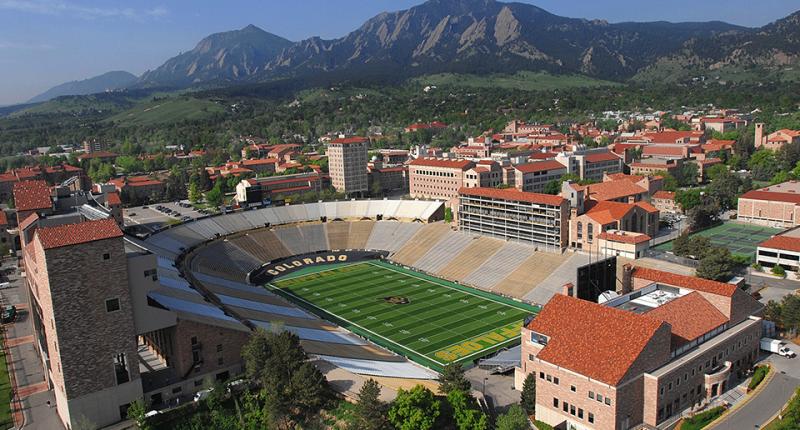 Existing privately-owned student housing beds in three markets were already more than 99 percent pre-leased as of May 2015: the University of Colorado – Boulder, Iowa State University and the University of New Hampshire.
Another seven schools had already pre-leased more than 90 percent of their student housing beds as of May. "On average, these universities have experienced moderate enrollment growth over the last 15 years," says Taylor Gunn, research analyst for student housing for Axiometrics. "So demand hasn't been growing in vast amounts (though it has been stable) at these universities, but demand is still outpacing supply."
Development is coming to these schools, with developers planning to create at least 375 new beds by 2016. Three schools—the University of Tennessee, Pennsylvania State University and Clemson University—will receive more than 1,000 new beds.
Biggest markets for construction
Several schools will have a totally different market for student housing this fall. Private developers plan to open 2,428 beds near Louisiana State University, hundreds more than any other university. The new beds will be a 37 percent increase to inventory of private student housing there.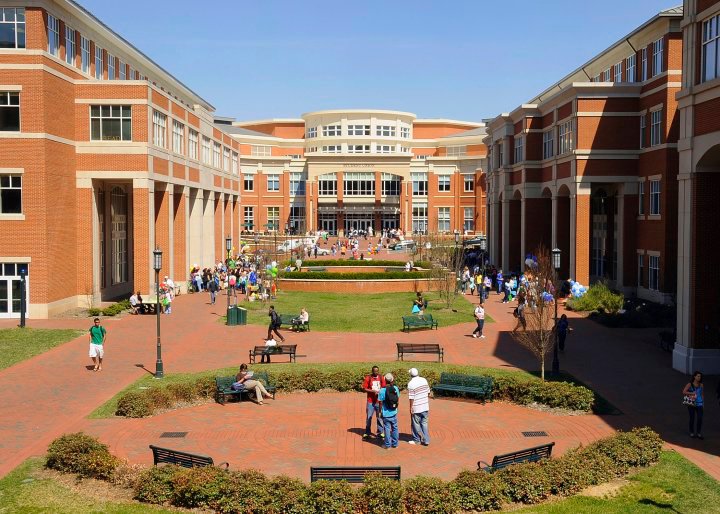 The University of North Carolina – Charlotte will also receive 1,985 new beds this fall, another increase of more than a third to the existing supply—though more than a third of those new beds were delayed from their original delivery dates in 2014, according to Axiometrics.
Some smaller schools will effectively get brand new markets for private student housing. Developers will open 1,161 new student housing beds near Boise State University, more than twice the existing private student housing supply of 463 beds. Oregon State University is also getting more than a thousand new beds for private student housing, compared to an existing supply of just 519 beds.
"Both of these universities experienced moderate to strong enrollment growth on average over the past 15 years," according to Axiometrics. "Little supply has been added to the market due to barriers to entry, leading to pent-up demand."