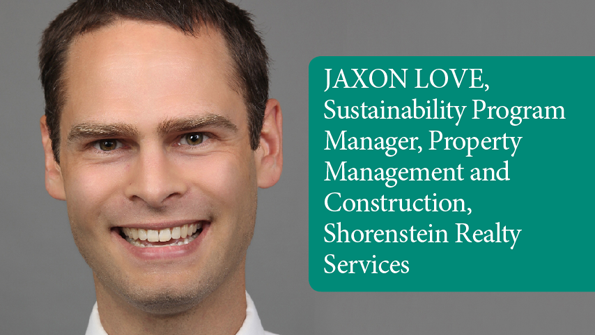 "Before becoming Sustainability Manager at Shorenstein Properties, I was a fellow in the Environmental Defense Fund's Climate Corps program. For me, there is no greater or more exciting challenge than coming up with ways to run buildings more efficiently, create savings and reduce impact on the environment."—Jaxon Love
Full Biography:
Jaxon Love joined Shorenstein in 2012. He is responsible for development, implementation, and delivery of Shorenstein's sustainability program, which includes the sustainability of the company's corporate operations as well as all property assets under management.
Love serves on the local leadership board of the U.S. Green Building Council's Northern California Chapter and is a member of the BOMA San Francisco Energy and Environment Committee.
Prior to joining Shorenstein, Love was a fellow of the Environmental Defense Fund's Climate Corps program. Previously, he held positions at Pacific Gas and Electric Company, an energy utility, and EcoNorthwest, an economics consultancy. He holds an M.B.A. in sustainable business and a Master of Accounting from the University of Oregon.