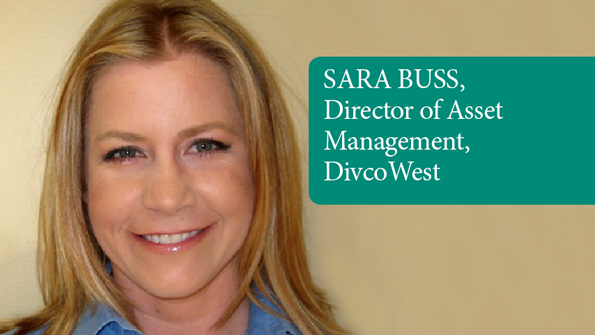 "DivcoWest believes that a healthy environment is necessary for the well-being of our society. We are committed to the responsible use of natural resources and sound waste management policies, by implementing sustainable property operations, green construction, and a culture of awareness. Maintaining a healthy environment is one of the most important challenges of our time. As an intrinsic part of how we do business, DivcoWest proactively seeks ways to improve energy efficiency, waste management, and water conservation for all of our operating assets. We have found that such efforts not only promote environmental stewardship, but it can also result in reduced operating expenses for our tenants and higher returns for our investors."—Sara Buss
Full Biography:
At DivcoWest, Sara Buss is responsible for overseeing asset management activities, developing and executing investment strategies for the company's assets. Also among her responsibilities are overseeing the integration and implementation of sustainable practices within the property level management of DivcoWest's overall investment portfolio 
Prior to DivcoWest, Buss served as operations and transaction officer at AMB Property Corporation (now Prologis). There, she helped manage operations and redevelopment strategy for a 12.6 million-sq.-ft. portfolio of industrial and office/R&D product. She holds an M.B.A. from the Stanford Graduate School of Business, an M.S.E. from the Stanford Graduate School of Engineering, and a B.A. from Stanford University.