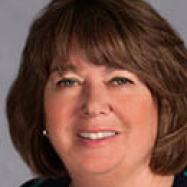 Beth Burnham Mace
Chief Economist & Director of Capital Markets Outreach, National Investment Center for the Seniors Housing & Care Industry
Beth Burnham Mace is the Chief Economist and Director of Capital Markets Research at the National Investment Center for the Seniors Housing & Care Industry (NIC). Prior to joining the staff at NIC, she served as a member of the NIC board of directors for seven years and chaired NIC's research committee.
Mace was also a director at AEW Capital Management and worked in the AEW research group for 17 years. While at AEW, Ms. Mace worked with the firm's direct investment group and provided primary research support to the organization's core and value-added investment strategies.
Prior to joining AEW in 1997, Mace spent 10 years at Standard & Poor's DRI/McGraw-Hill in varying roles, most recently as the director of the regional information service, with responsibility for developing forecasts of economic, demographic, and industry indicators for 314 major metropolitan areas in the U.S.
Prior to working at DRI, she spent three years as a regional economist at the Crocker Bank in San Francisco. Mace has also worked at the National Commission on Air Quality, the Brookings Institution and Boston Edison. She is a member of the National Association of Business Economists (NABE), New England Women in Real Estate (NEWIRE) and a Hoyt Fellow with the Homer Hoyt Institute. Mace is a graduate of Mount Holyoke College (B.A.) and the University of California (M.S.).