About 65 percent of American adults now own a smartphone, according to Pew Research, and the cloud technology that services them has joined demand from the financial, technology, social media and health care sectors to drive up demand for data centers nationwide.
Rick Drescher, managing director of the Critical Facilities Group at Savills Studley, says many major markets are seeing increased leasing and construction of data center properties, and this activity has pushed up rents.
"We've seen, on average, an uptick of 5 percent to 6 percent on wholesale asking rents compared to mid-year 2014," Drescher says. "We're also seeing a lot of demand come from Asia into the United States. They're establishing data centers here, to put on the market or for their own back-end. They're also looking to enter the European markets."
First-half construction deliveries are matching absorption levels from 2014, as providers have responded with almost 100 megawatt of new construction completions, and another 184 megawatts of inventory is in the pipeline, according to a recent CBRE report. For example, about 36 megawatts of new inventory has been added in the Dallas-Fort Worth market, in part due to a state law that allows for 100 percent of sales tax exemption on all business personal property for data centers. In June, Facebook announced its new $1 billion, 750,000-sq.-ft. data center project in Fort Worth.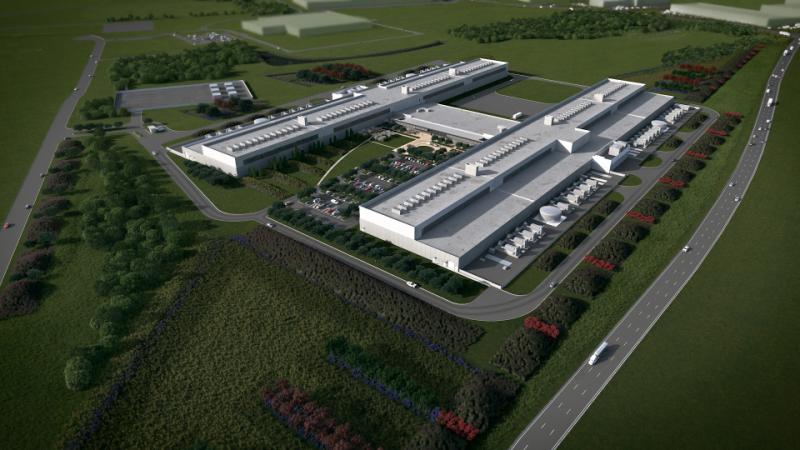 Drescher says there has also been a lot of merger activity in the data center space this year. "There are a lot of regional or semi-regional players ripe for the pickings for acquisition by a larger player looking to enter that region or segment," he says. In May, Equinix said it will acquire Telecity Group for $3.6 billion, and QTS Realty Trust said it will acquire Carpathia for $326 million.
The most recent deal was in July, as San Francisco-based Digital Realty Trust Inc. said it will purchase Telx, a New York City-based national data center provider, from a venture made up of Abry Partners and Berkshire Partners for about $1.9 billion. Telx manages about 1.3 million sq. ft. of data center space in 20 properties throughout the country, though 11 of these sites are owned by Digital Realty. The combination is expected to double Digital Realty's footprint in the rapidly growing co-location business and provide the company's customers access to a leading interconnection platform. "The (sale) provides greater flexibility and optionality for our customers and creates a global solutions provider covering wholesale customer applications and smaller performance-oriented deployments in select high-growth urban submarkets across the U.S.," said Chris Downie, CEO of Telx, in a statement.
Dan Peterson, a senior associate at Colliers International, says data center demand promises to keep growing. Cloud infrastructure spending will increase 21 percent this year over 2014, accounting for 33 percent of all IT infrastructure spending in 2015. The cloud market is growing six times faster than the overall IT market, he says.
"We are seeing established data center service providers grow inventory and expand service offerings to move into new markets and offer customers more options," Peterson says. "Users are looking at leasing, building and cloud all as data center options that result in activity in this space. Geographically speaking, some markets are more mature, but increasing demand and changes in technology will continue to make this a strong CRE segment going forward."